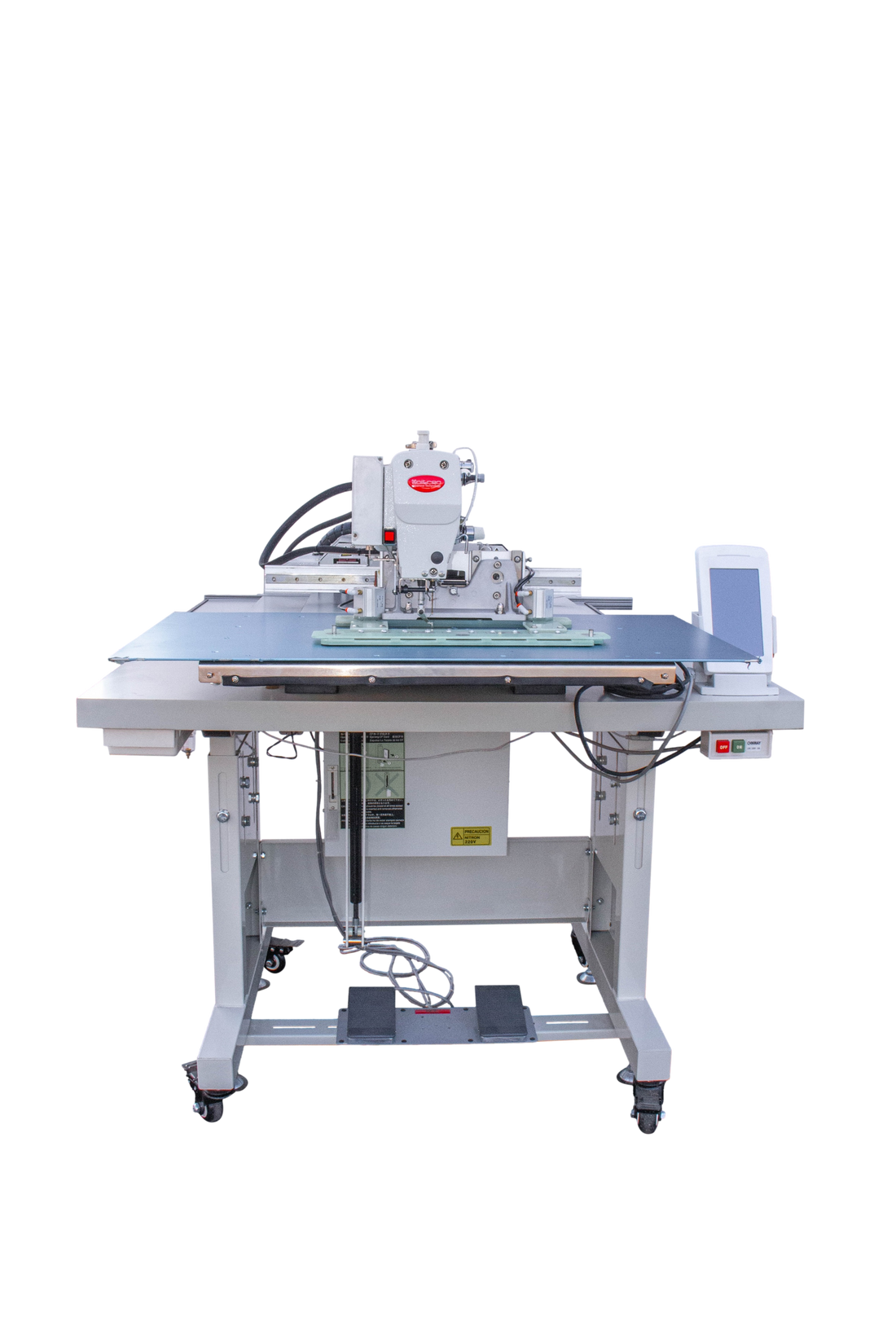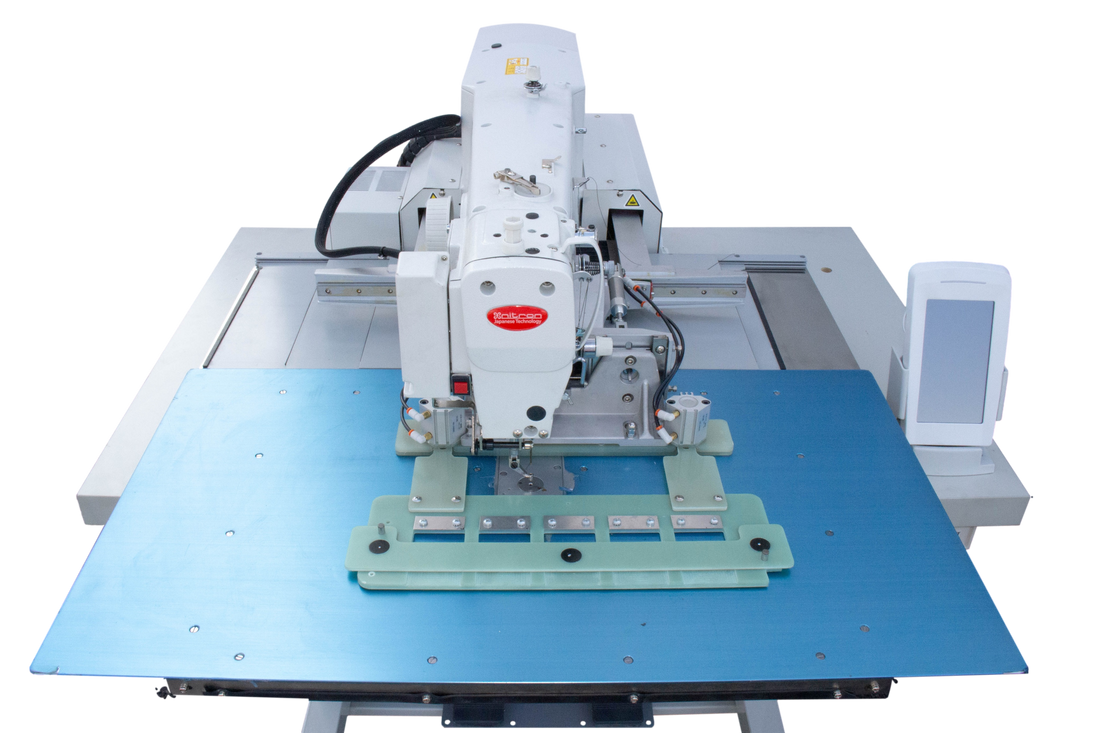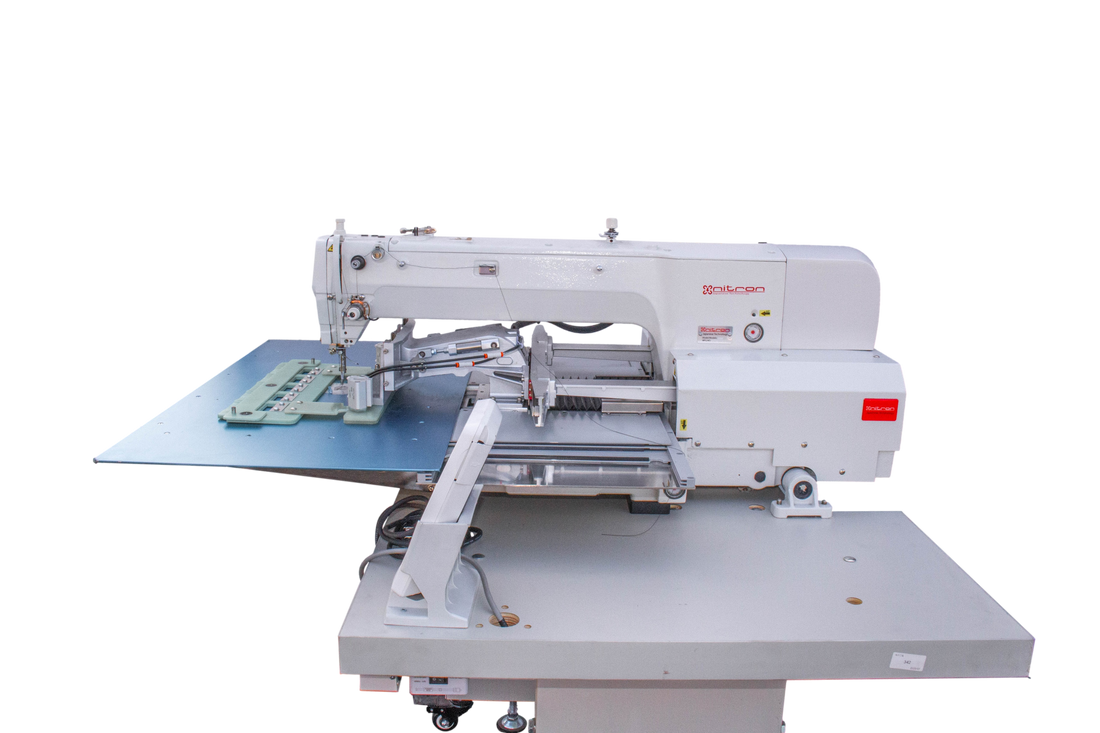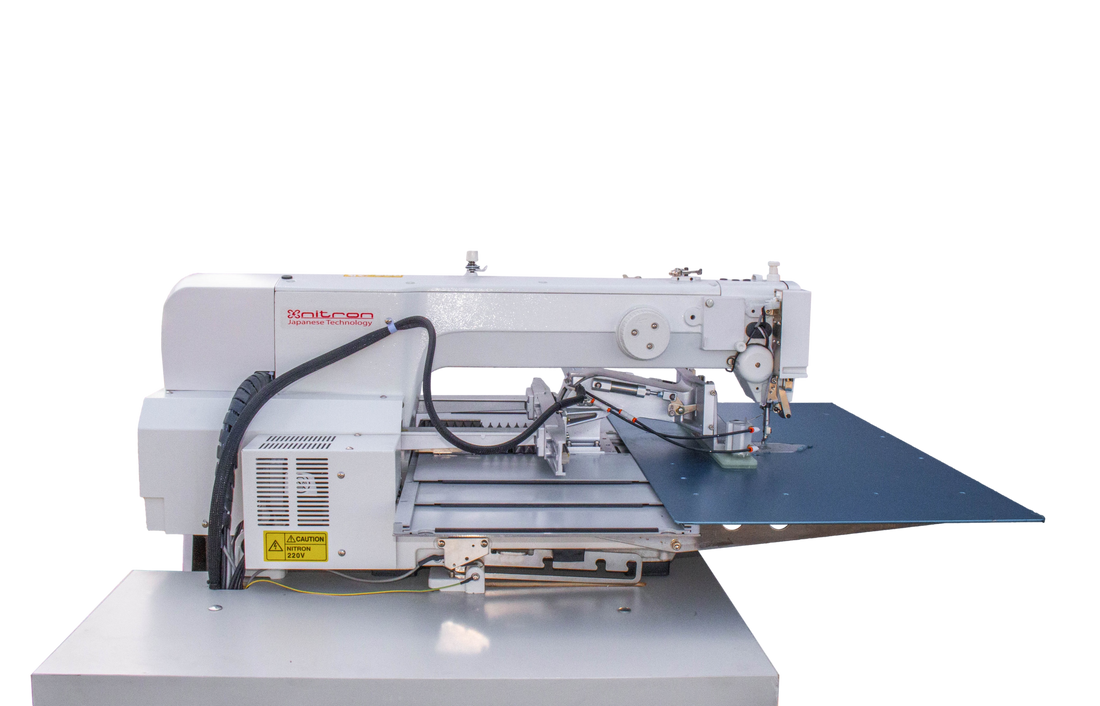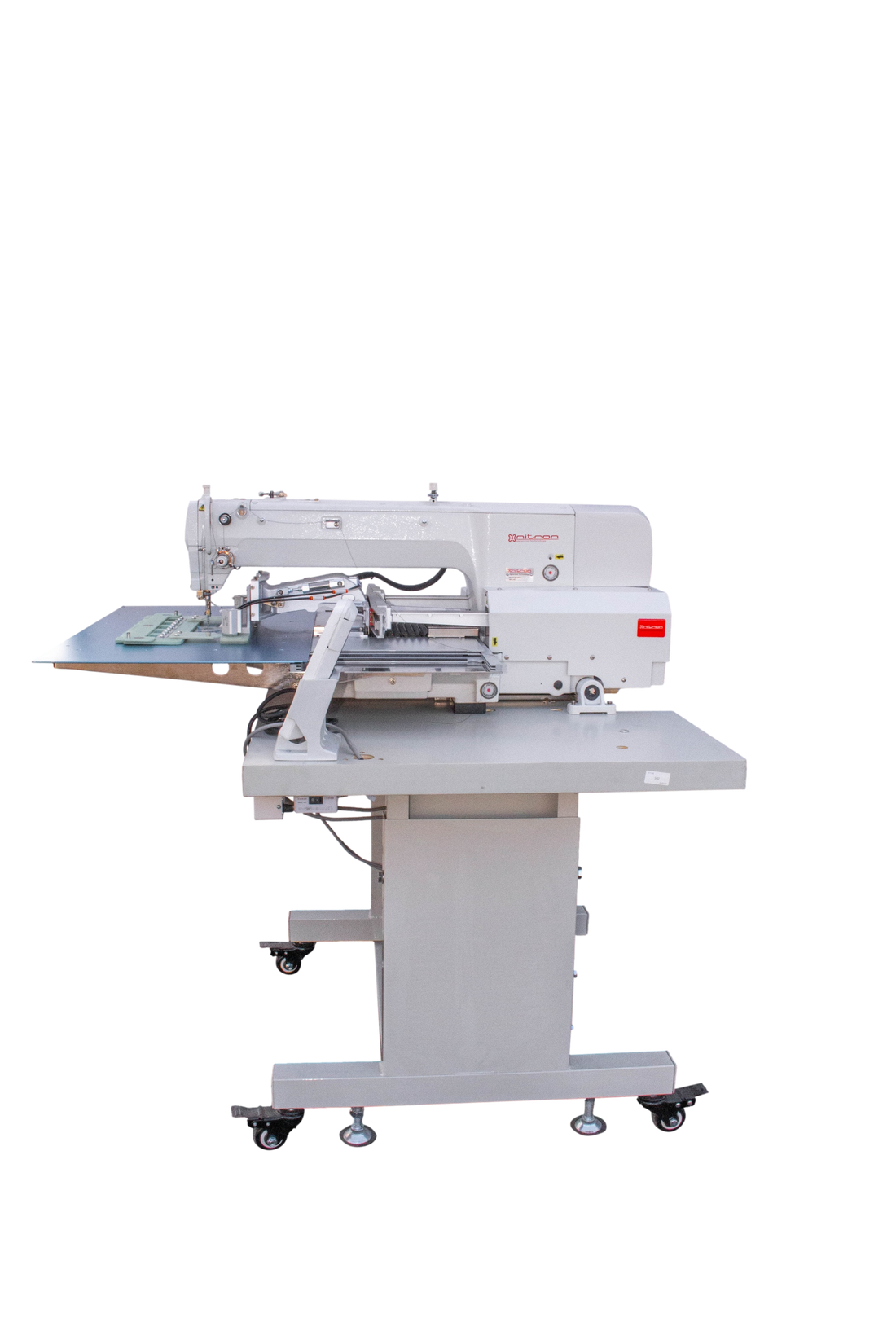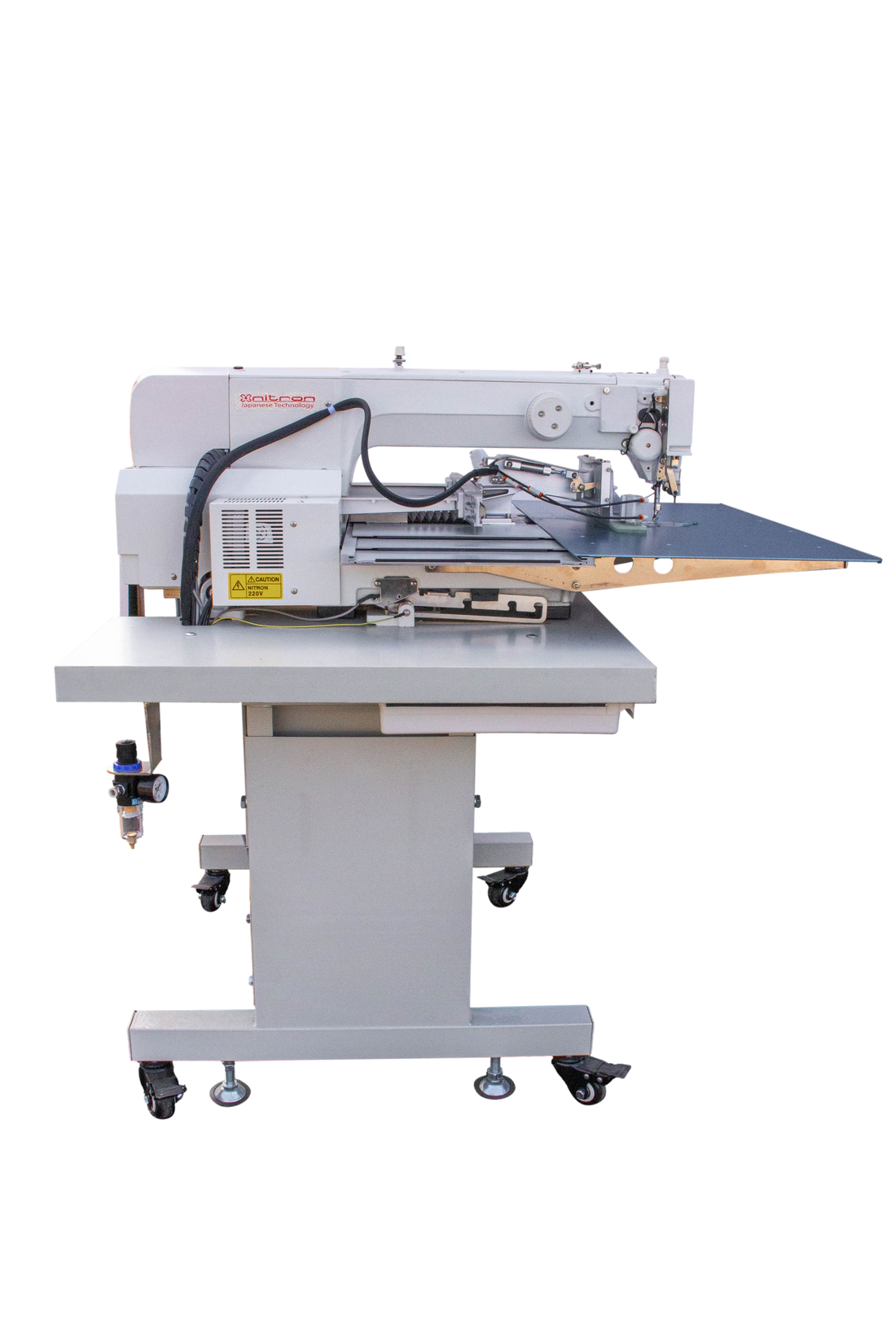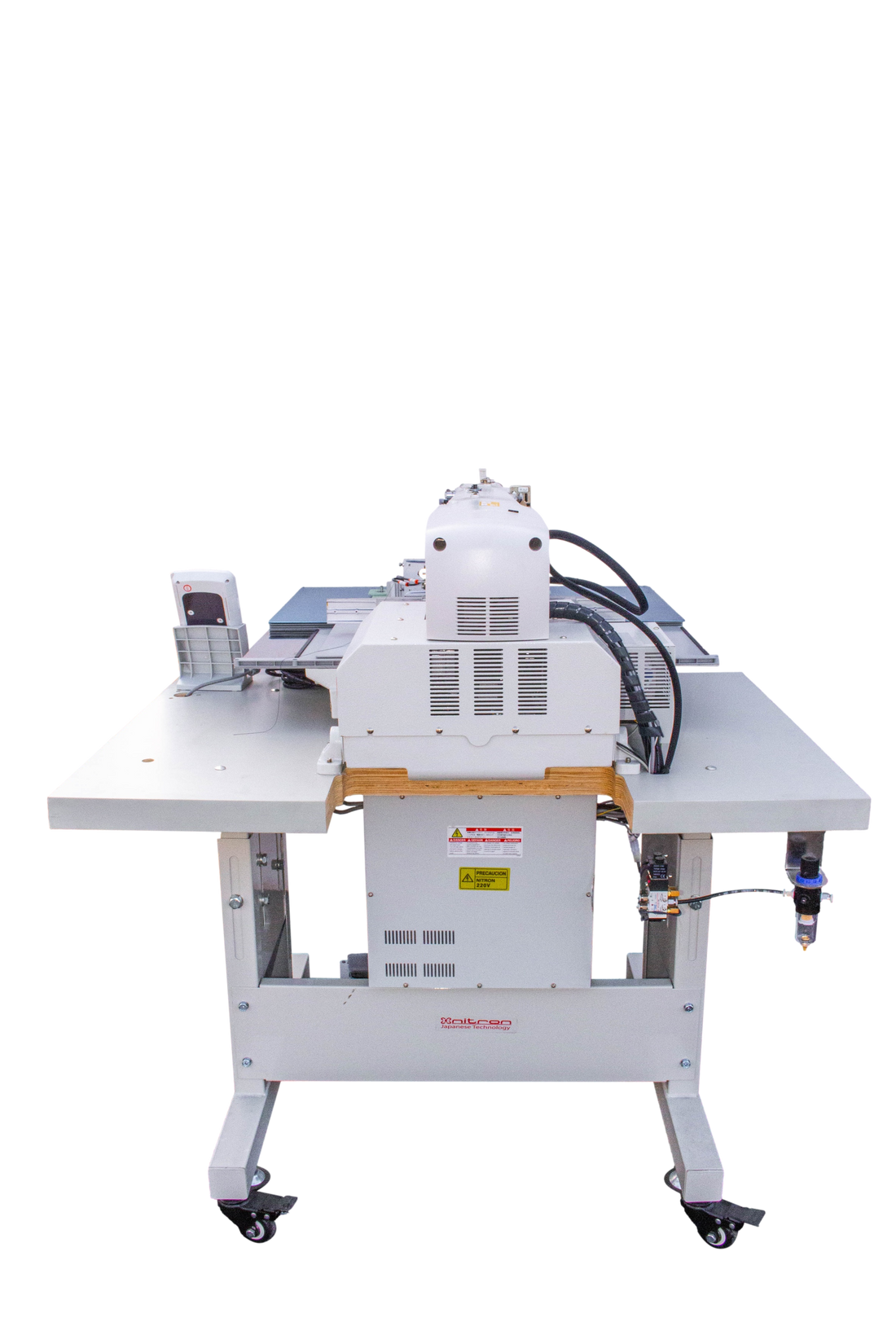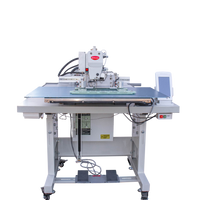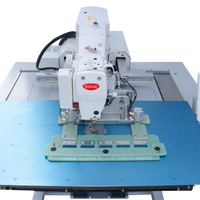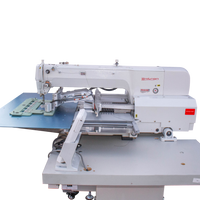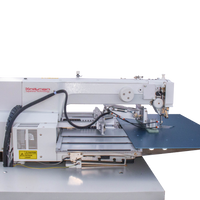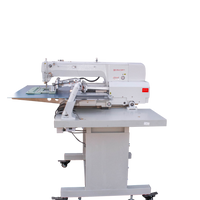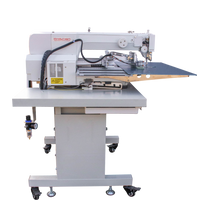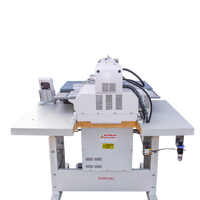 NT-342-G (30X20 CM PATTERN SEW MACHINE 30X20 AREA)
General Description:
The NT-342-G provides the highest quality output by sewing exactly what is programmed, even at high-speed! Designed for High Durability and easy adjustment NITRON'S NT-342-G's high-functional LCD touch panel offers easy programming so that the preparation time can be significantly reduced.
ADDITIONAL FEATURES INCLUDE:
        Quality Sewing Speed High-rigid feeding commands beautiful stitching even when sewing at high speeds of 2,800 sti/min

        Great Needle Penetration Powerful motor (550W) outputs large amounts of torque even at slow speeds so that strong needle penetration force can be obtained. If the needle penetration resistance increases, vibration control (intermittent impact) automatically increases the penetration force.

        Uniform and Stable Thread Tightness Excessive or insufficient pressing by the stepping foot can be prevented, enabling a finish with uniform thread tightening.

        Easy and Accurate Positioning of Materials You can select the desired work clamp lowering operation from two patterns by changing the memory switch settings (Two-step lowering or One-step lowering).

        High Energy Savings This machine is among one of the most energy-saving programmable electronic pattern sewing machines in its class.

        Simple Adjustment The driver can be adjusted from the side without tilting the sewing machine. This reduces the time taken for adjustment and improves productivity when materials are changed.

        Easy Sewing Pattern Change The work clamp can be replaced quickly by loosening the four screws. When replacing the feed plate, align the reference holes of the needle plate and the feed plate.

This programmable pattern sewing machine is suitable to sew medium / heavy materials with a sewing area of 300 x 200 mm. The height of the presser foot lifter can be adjusted by a stepping motor.

Patterns are programmable on the user-friendly touch panel. The left and right clamp can be programmed to move down independently. The machine is delivered complete with tabletop, stand, and a direct drive mini servo motor. Maximum machine speed 2400 Rpm. Optional available: roll-over clamp (not assembled).
Product specifications for the NT-342-G are:
    Complete table, stand, and motor

    Machine speed: Max. 2400 SPM

    Feeding system: by a pulse motor (X-Y)

    Hook type: standard shuttle hook

    Stitch length: max 10 mm

    Presser foot lift: max 16 mm

    Clamp lift: up to 20 mm (pneumatic)

    Needle type: DPx17

    Sewing range: 300 x 200 mm

    Power source: 240 V,  1 phase, 50 – 60 Hz, direct-drive AC servomotor