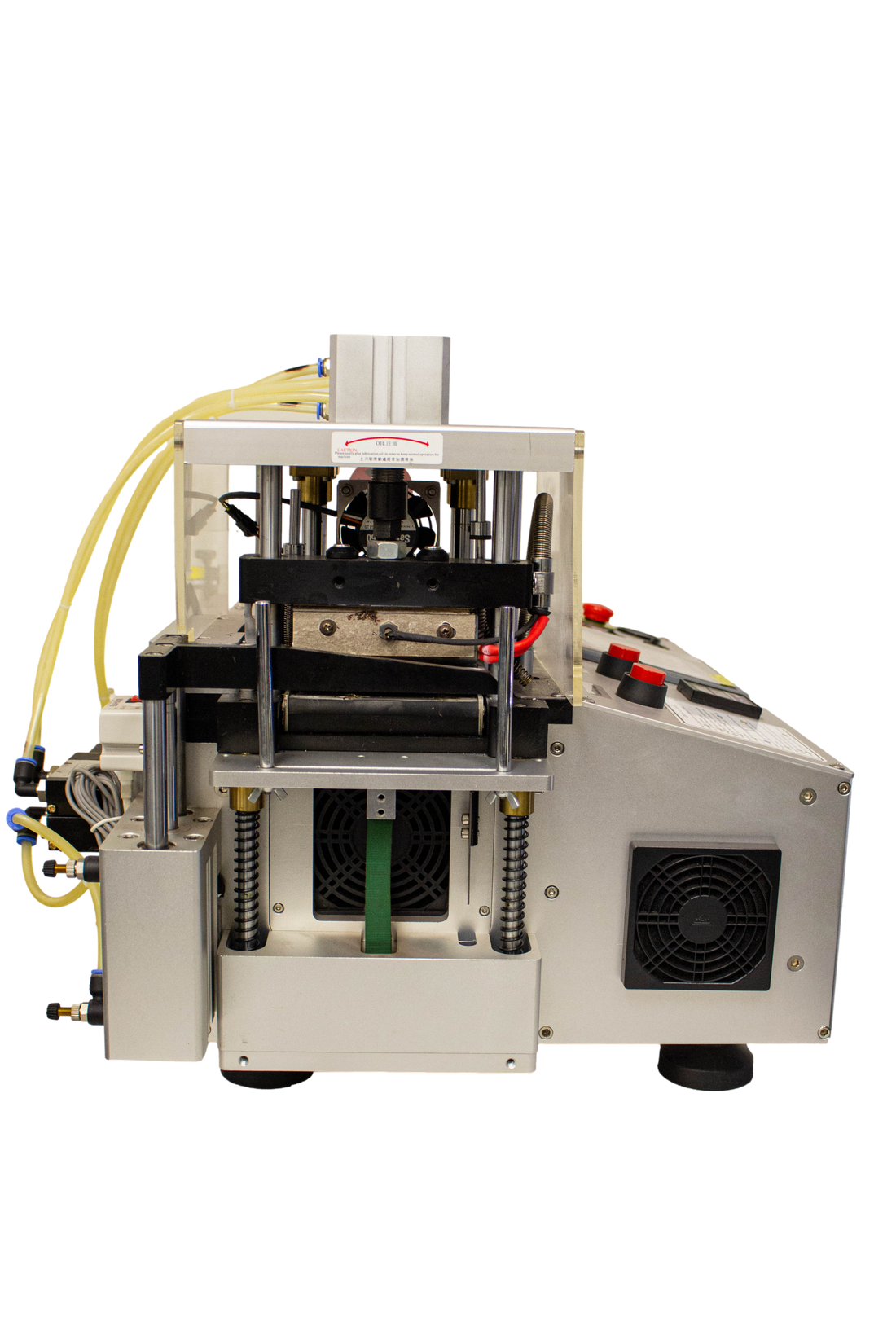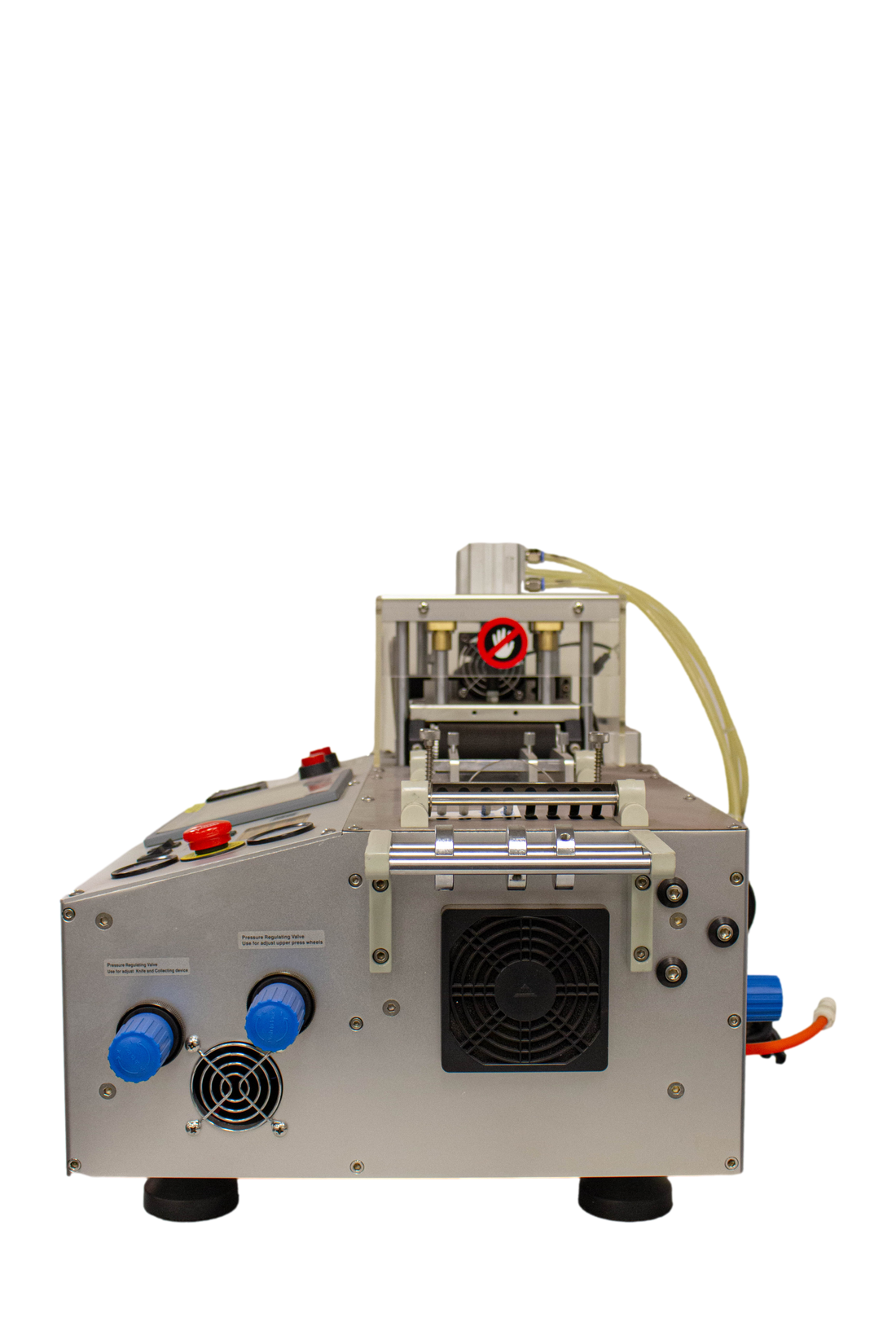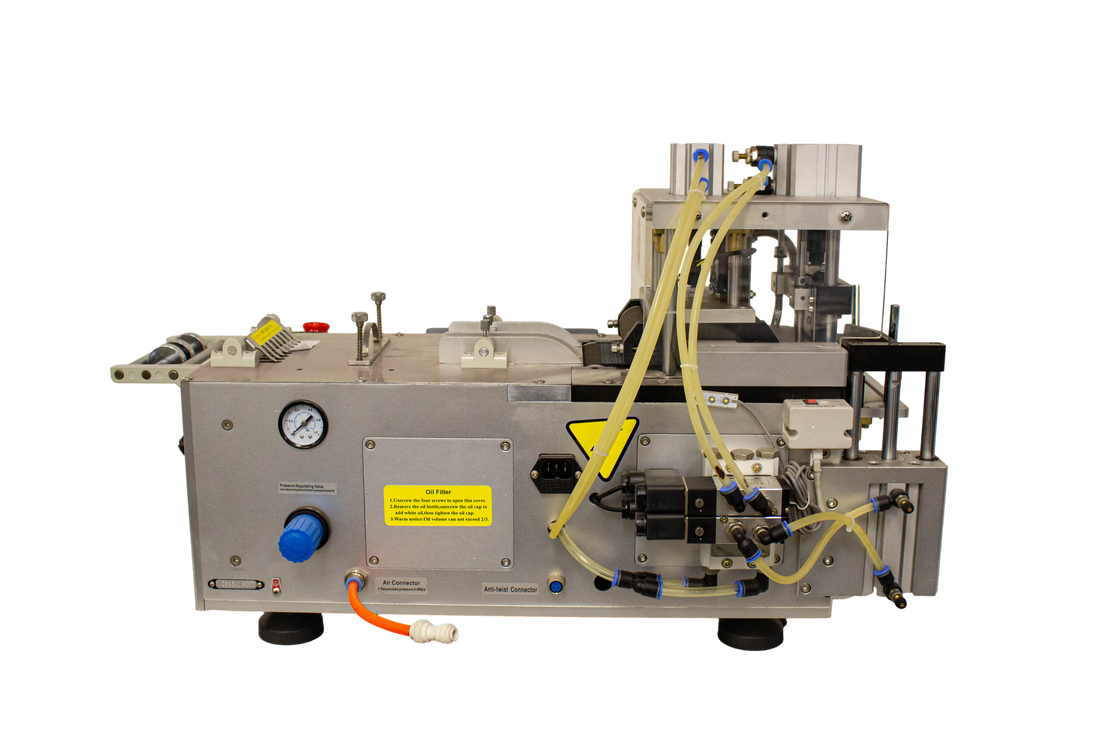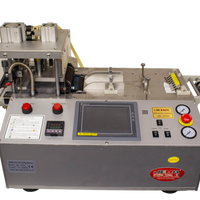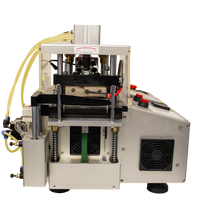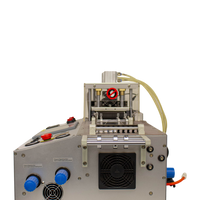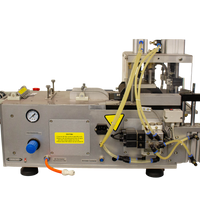 JM-150H HOT CUTTING MACHINE WITH PUNCHING DEVICE
General Description:
The JM-150H is an easily operated automatic cutter with wide range of applications. This machine cuts smooth edges without burr. It adopts synchronous belt movement to ensure more stable tape loading which leads to more accurate tape cutting. It is automatic and efficient; this machine is equipped with a receiving device so it's easy for you to load. During the cutting process the JM-150H can make holes with different diameters. Just another example of a JEMA machine with multi function designed to meet our customer's diverse needs.

Special features:


High Speed: It can cut 50-100 pcs per minute.(e.p. 100 mm long, it include collecting device)


Accurate: Cut-length is accurate owing to a stepping motor .A sensor makes cut-length accurate by automatic sensing at set-position.


Collecting Function: Setting the quantity, it will be collecting automatically, so that clients can be easily packed.


Punching Device: According to the needs of user, it can punch different sizes of hole diameter.


Cutting Type: The blade is made of high quality steel. Hot cutter can cut ribbon, thin woven belt and the hot knife melts the end of the tape, cutting is sealed neatly, smoothly without fraying. Blade does not need to be changed when switching to HOT Function.


Automatic Operation: It works automatically only by setting length and quantity.


Computerized: Automatic work, stop. The special fault self-diagnosis. directly shows the fault problem on the screen, it will be easy for you to find clear way to repair.
Automatic Stopper: It stops automatically if materials run out during operation.
Memory: Set-length, set quantity & set speed are not erased even if power off & on.


Application
All kinds of woven belt, velcro, shoelace, plastic soft tube, computer cable, label etc.
Specifications:
Cutting Speed:100/50
Recommended air pressure: 20-50mpa
Max cutting width 100mm
Max cutting length: 20-99999 mm
Max material height: 30mm
Punching hole diameter: 2-5mm
Max temperature:420
Voltage: 110v