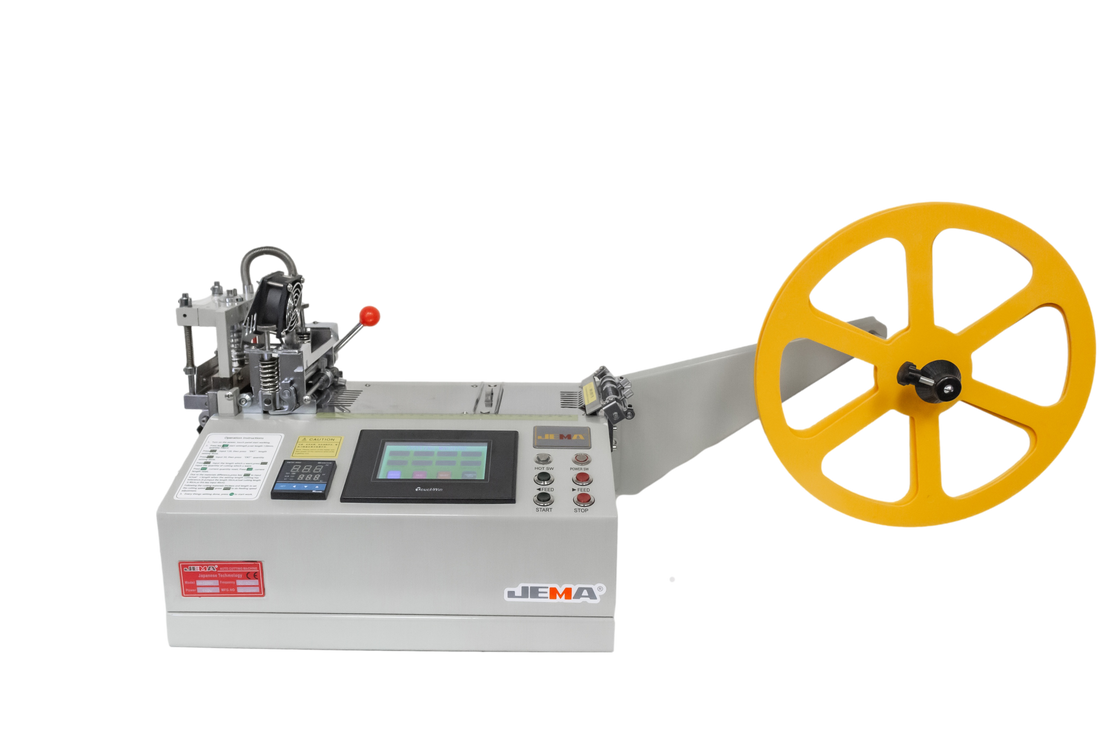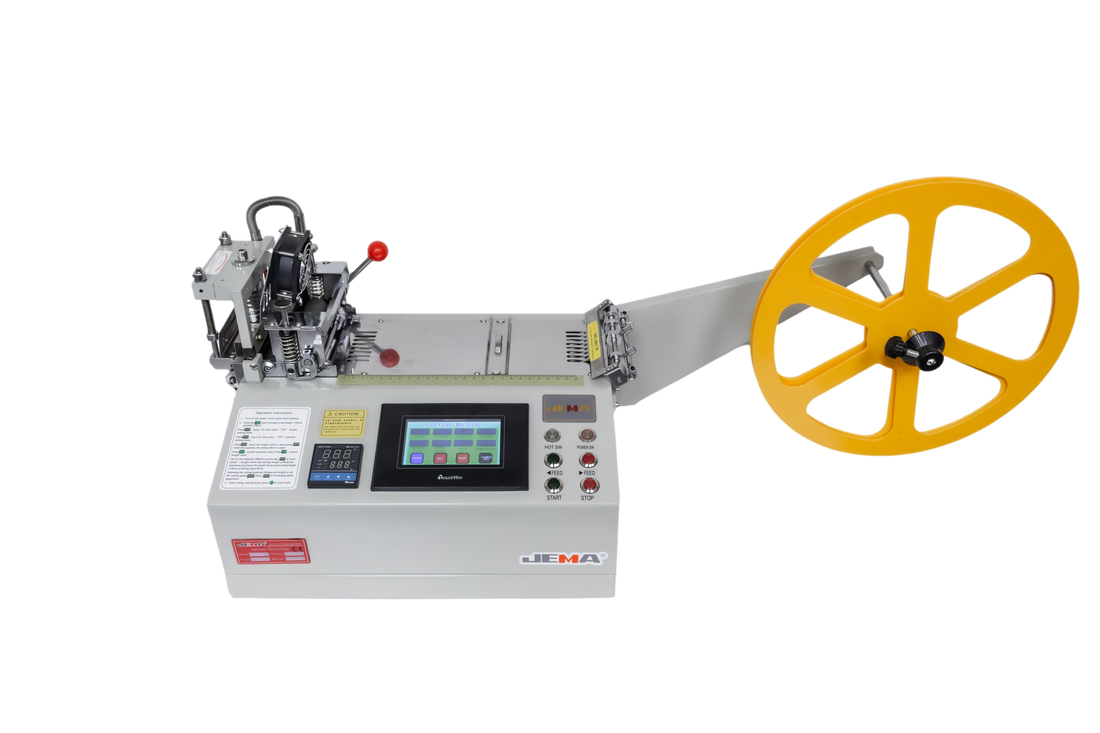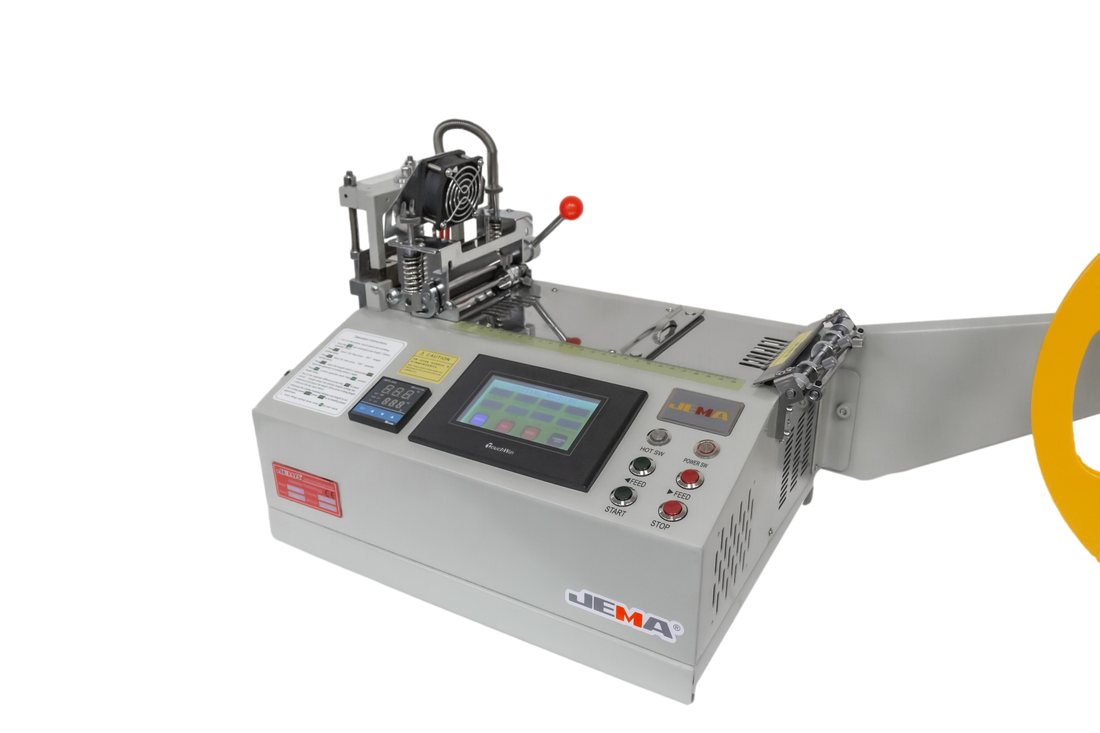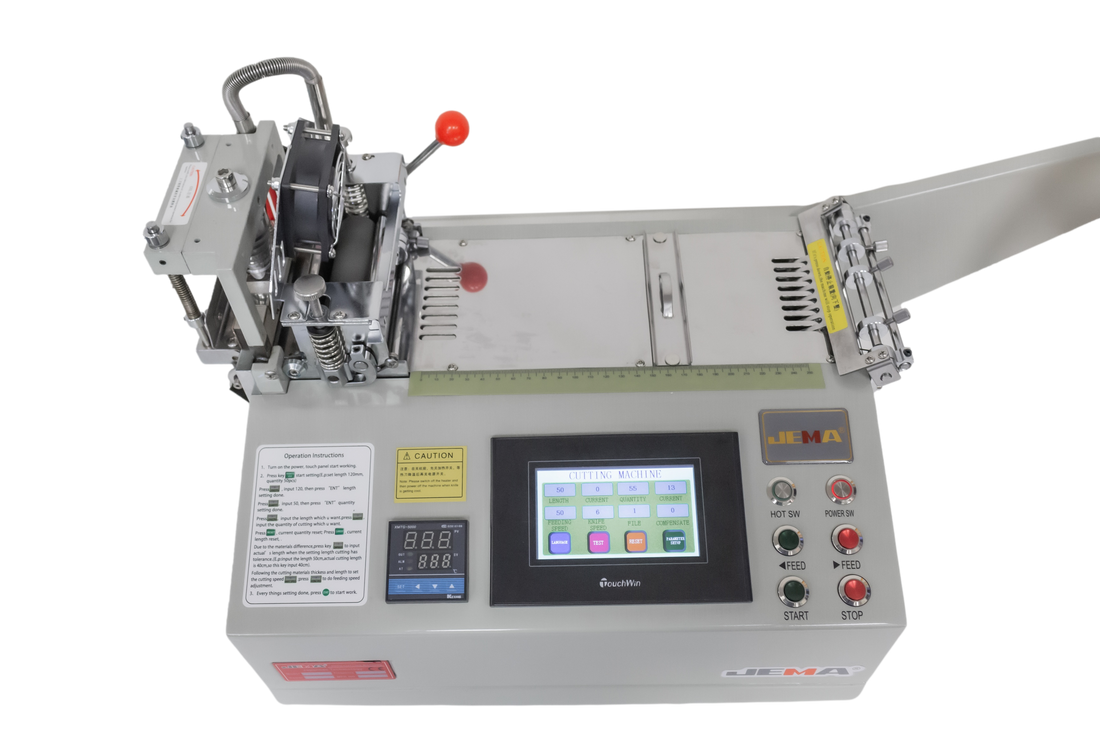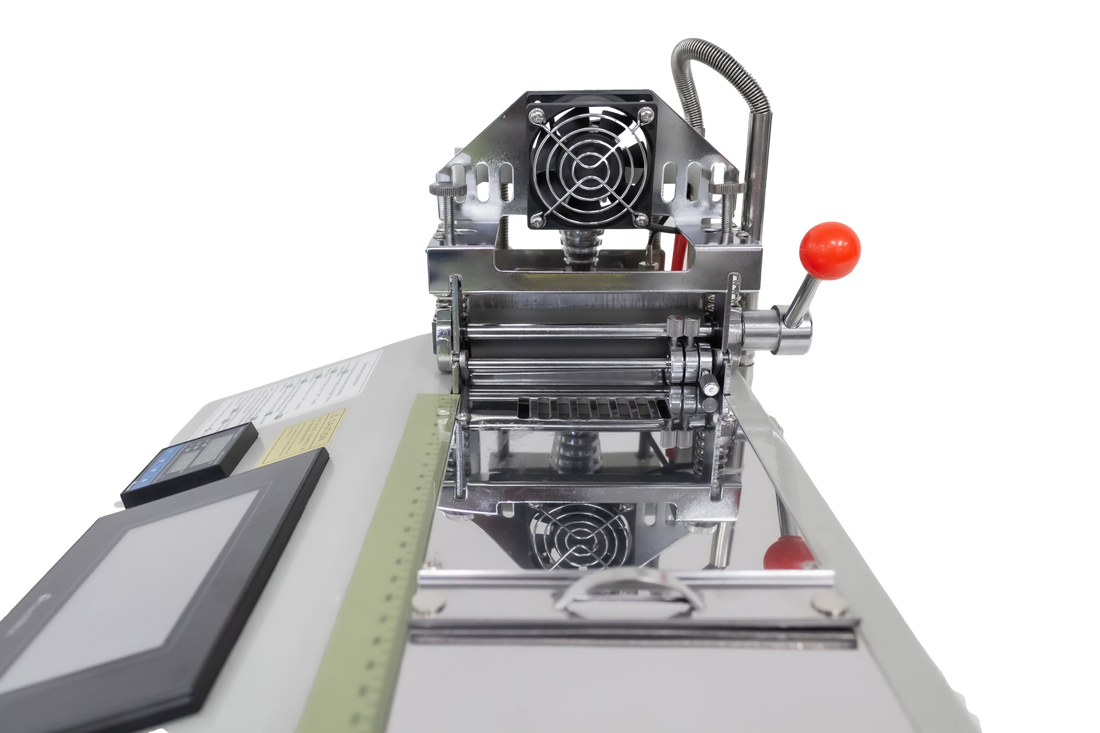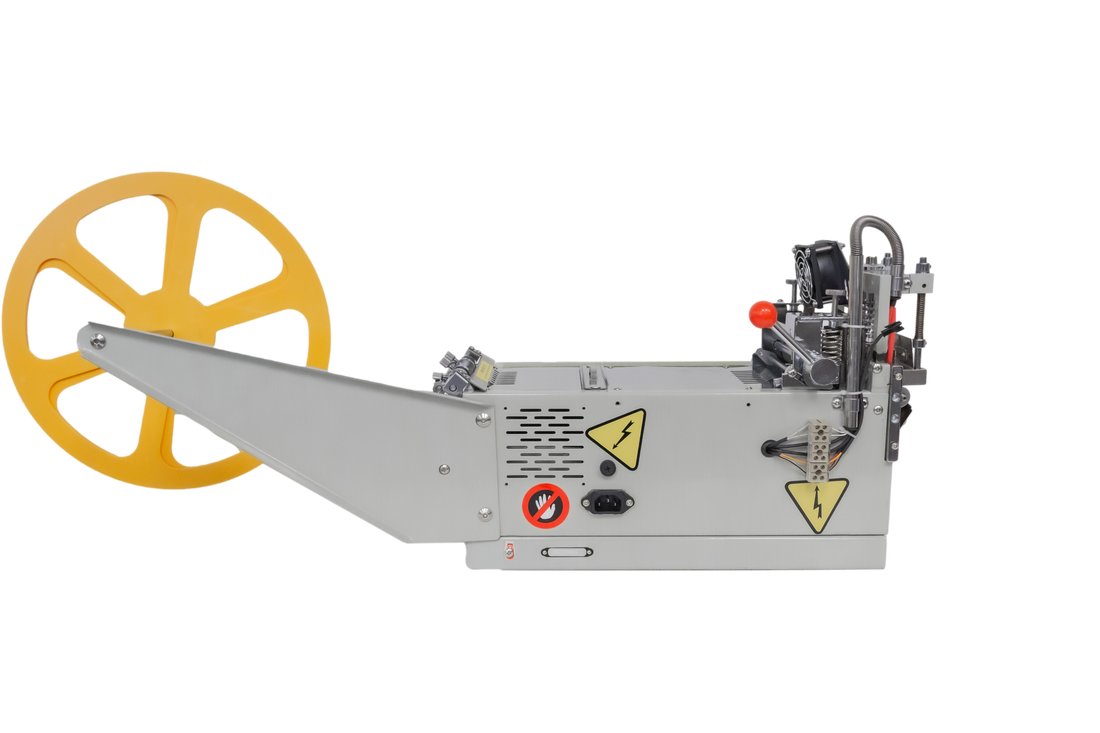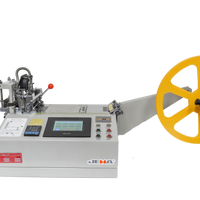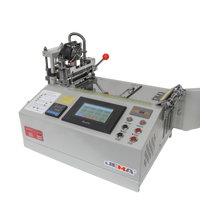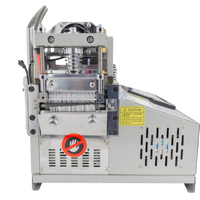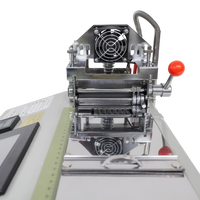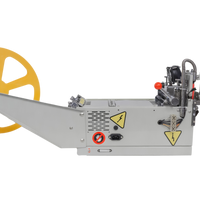 JM-120EH NEW GENERATION ELECTRONIC HOT CUTTING MACHINE
SPECIAL FEATURES: 
HIGH SPEED: IT CAN CUT 100-120 PCS PER MINUTE (50MM LONG)
ACCURACY: ADOPT HIGH-ACCURACY STEPPING MOTOR DRIVE
CUTTING TYPE: MELTING AND CUTTING BY HOT KNIFE, WOVEN LABEL IS CUT NEATLY WITHOUT FRAYING BUT NOT FOR HEAVY MATERIALS AND INSTALLED WITH AN ANTI-STATIC ELECTRICITY DEVICE.
CUTTING TIMES: IT CAN SET QUANTITY CUTTING TIMES TO ACHIEVE GOOD QUALITY CUT 
CUTTER SPEED: IT CAN SET THE CUTTER SPEED FOR SOME THICK AND STRONG MATERIALS TO ACHIEVE CUTTING EFFECTIVE 
TOUCH PANEL CONTROL SYSTEM: ADOPT PLC SYSTEM, MULTILINGUAL CONVERSION BY THE TOUCH PANEL THE PAGE OF FUNCTION IS INTUITIVE AND EASY OPERATE SETTING IS CONVENIENT.
COMPENSATION: AFTER THE ACTUAL LENGTH DATA IS INPUTTED, ACCURATELY CUT OUT THE LENGTH TO MEET THE SYSTEM SETTINGS 
FAULT SELF-CHECKING: CUTTING SENSOR ERROR, NO SUPPLY, THE ERROR CODE WILL SHOW ON THE SYSTEM PANEL DIRECTLY IF THE FAULT HAPPENED
AUTOMATIC OPERATION: AUTOMATIC STOPPER: IT WORKS AUTOMATICALLY ONLY BY SETTING SPEED-LENGTH QUANTITY AND TEMPERATURE IT STOPS AUTOMATICALLY IF MATERIALS RUN OUT DURING OPERATION.
APPLICATIONS: STRIP TAPES, RIBBON TAPE, BAG BAND, SMALL WEBBING ETC.
MODEL
CUTTING LENGTH (MM)

CUTTING SPEED

(P/MIN)

MAX CUTTING WIDTH (MM)

MAX BLADE TEMP(*C)
VOLTAGE (V)
POWER (KW)
WEIGHT(KG)
STAND PACKAGE SIZE (L.W.H(MM)
JM-120EH
20-99999
100-120
98
400
110/220
0.7
24/29
560X420X405