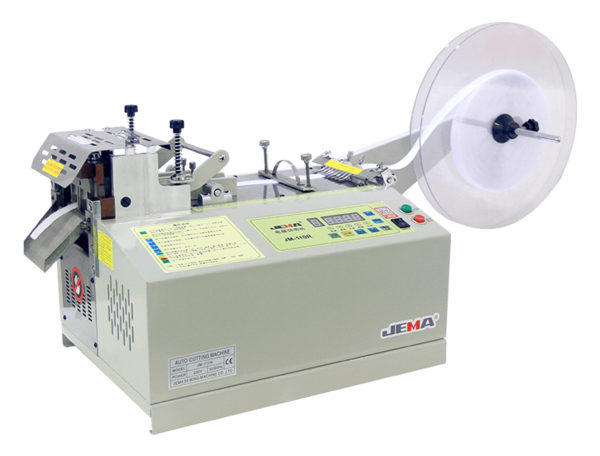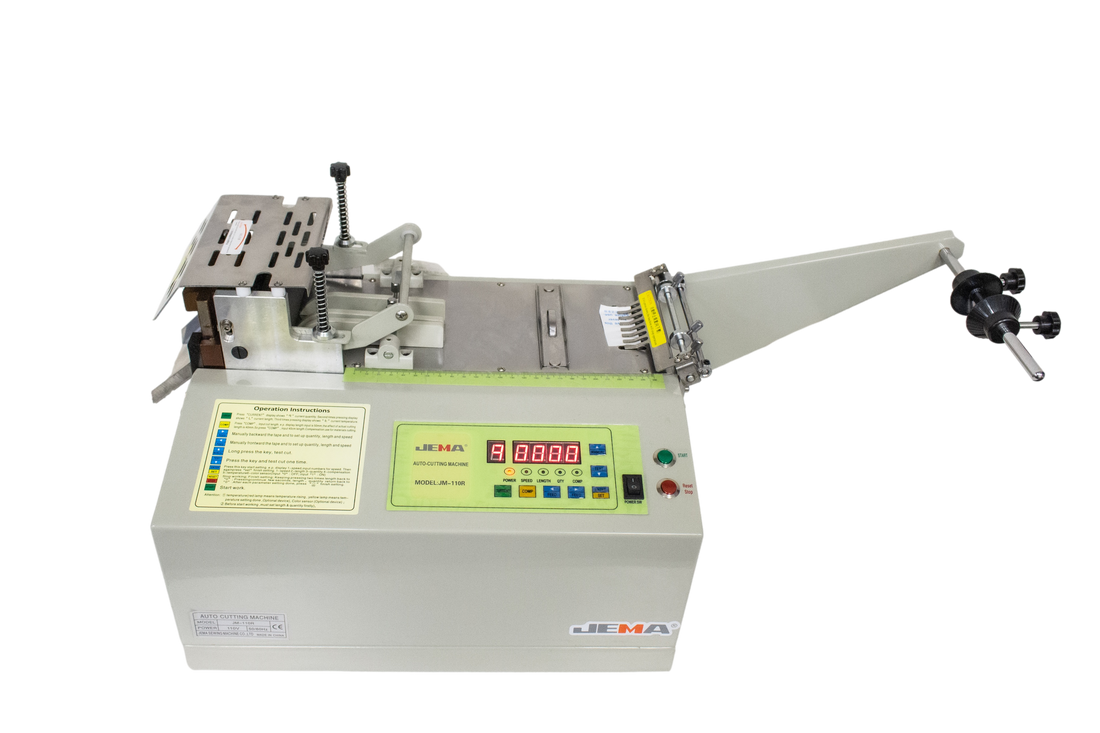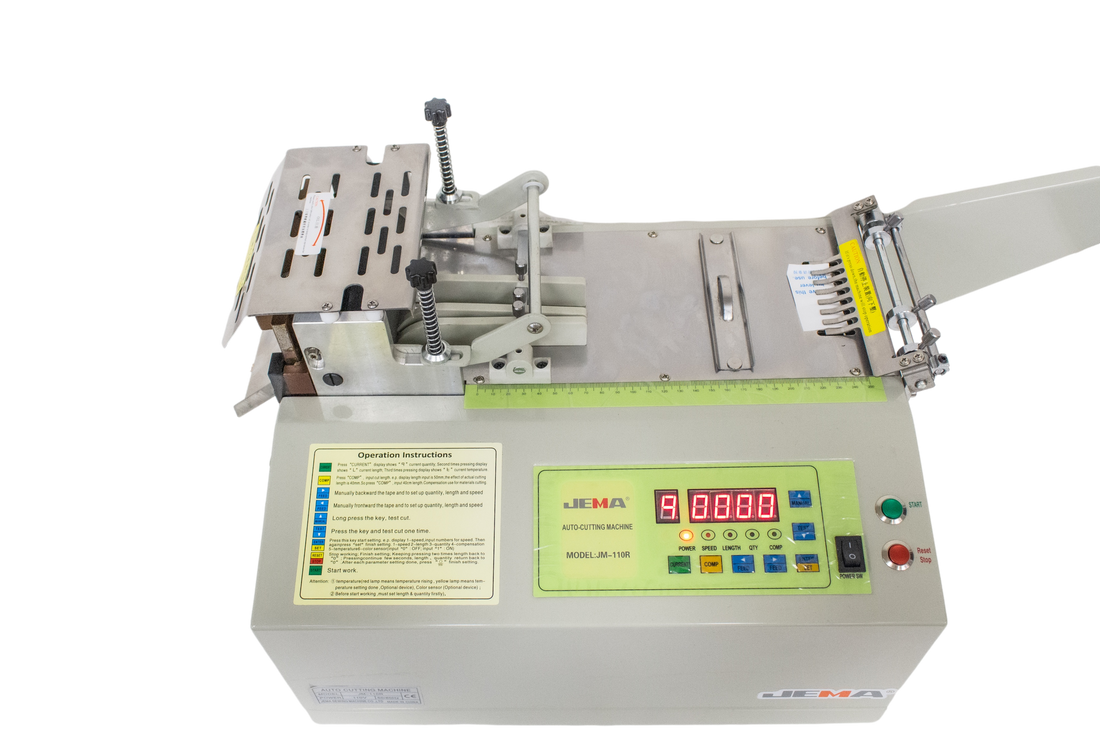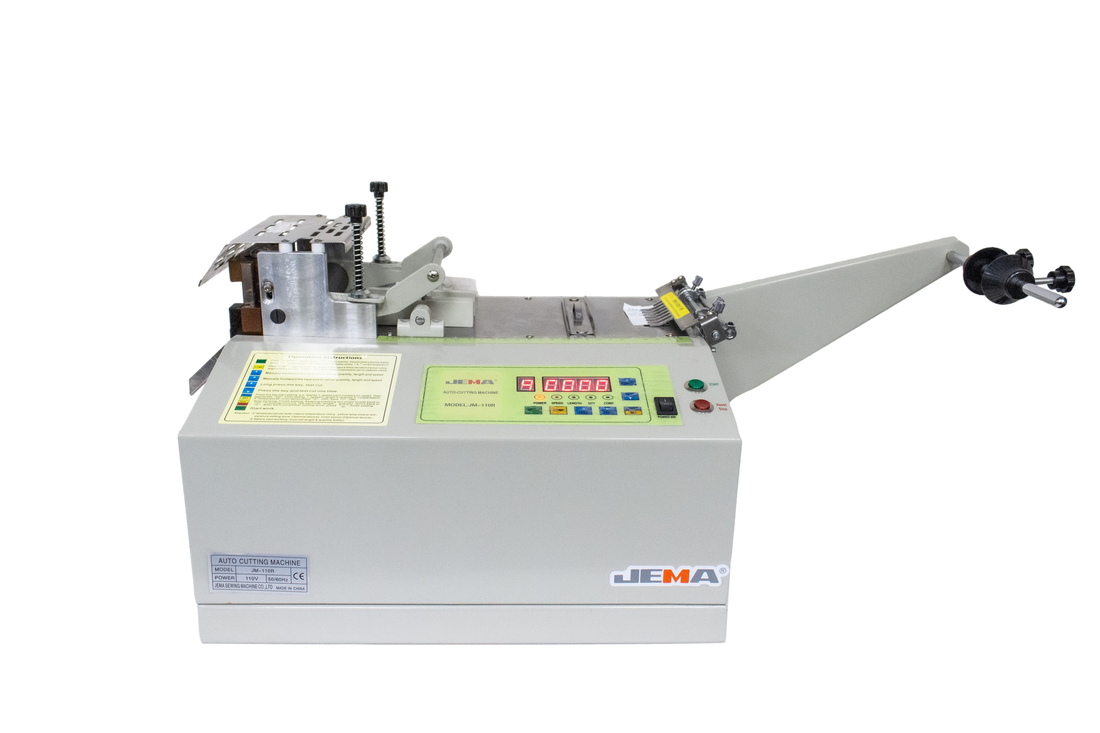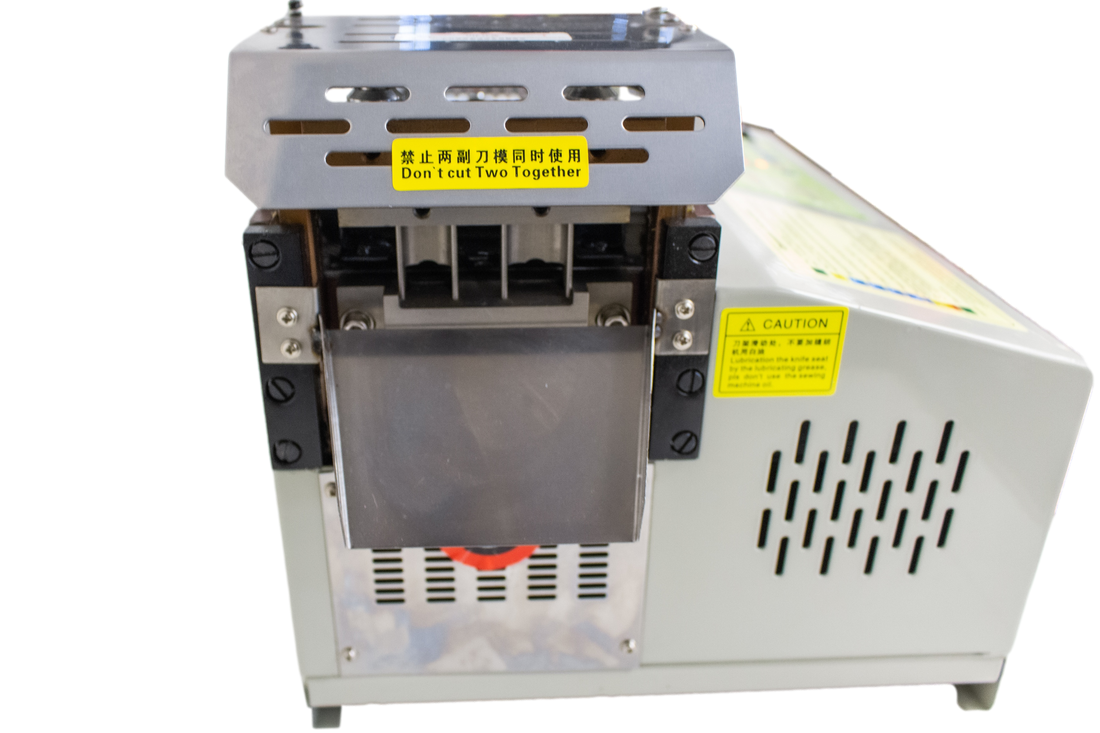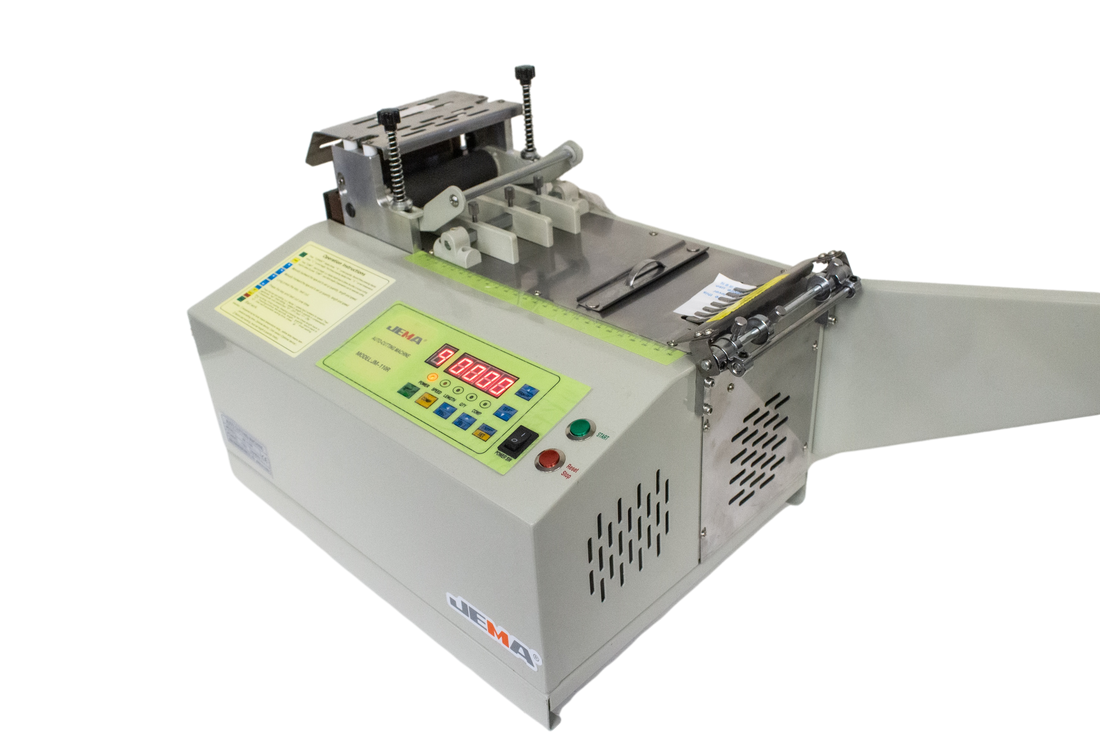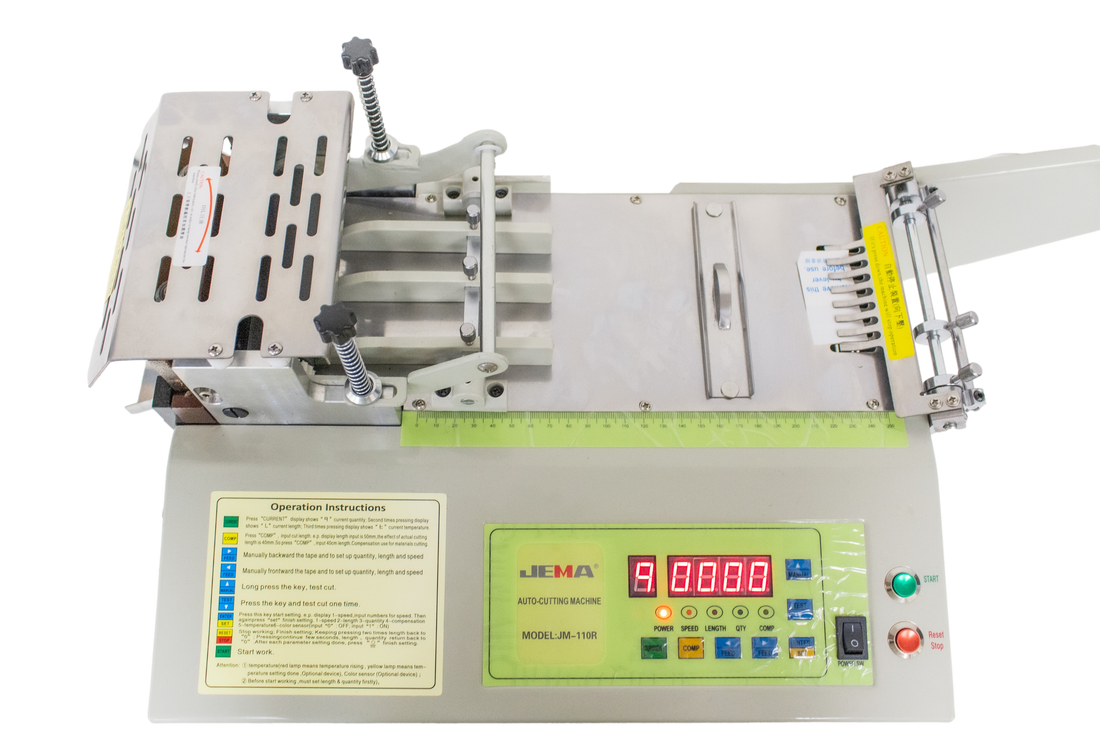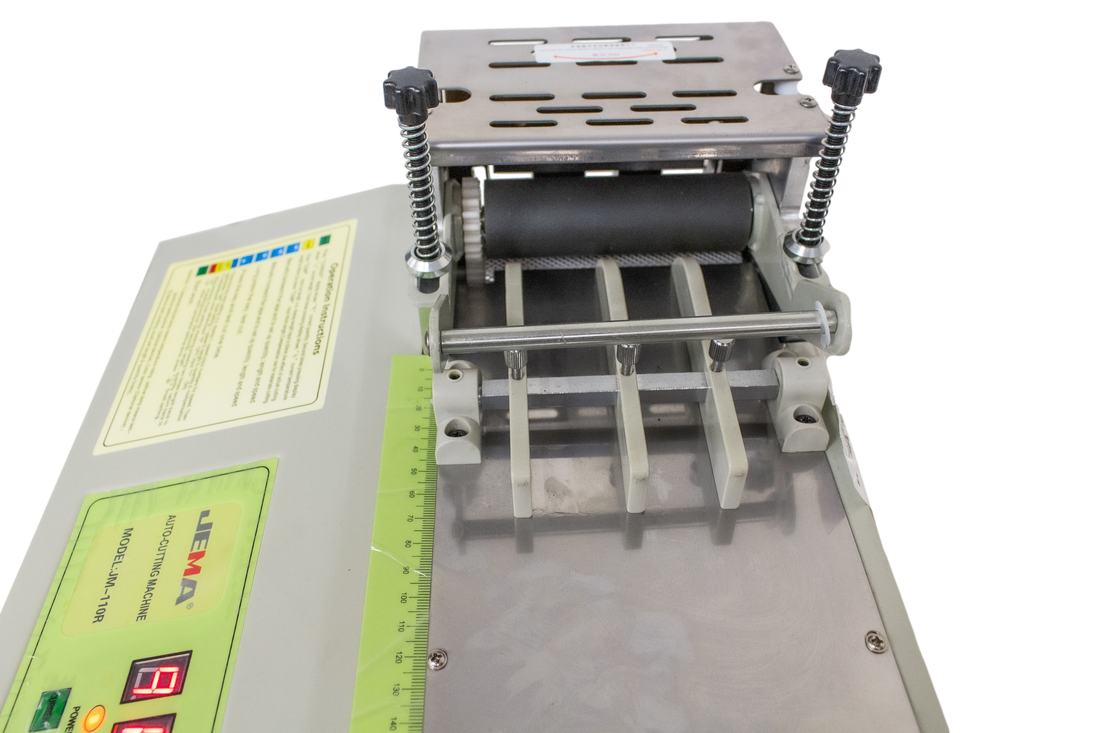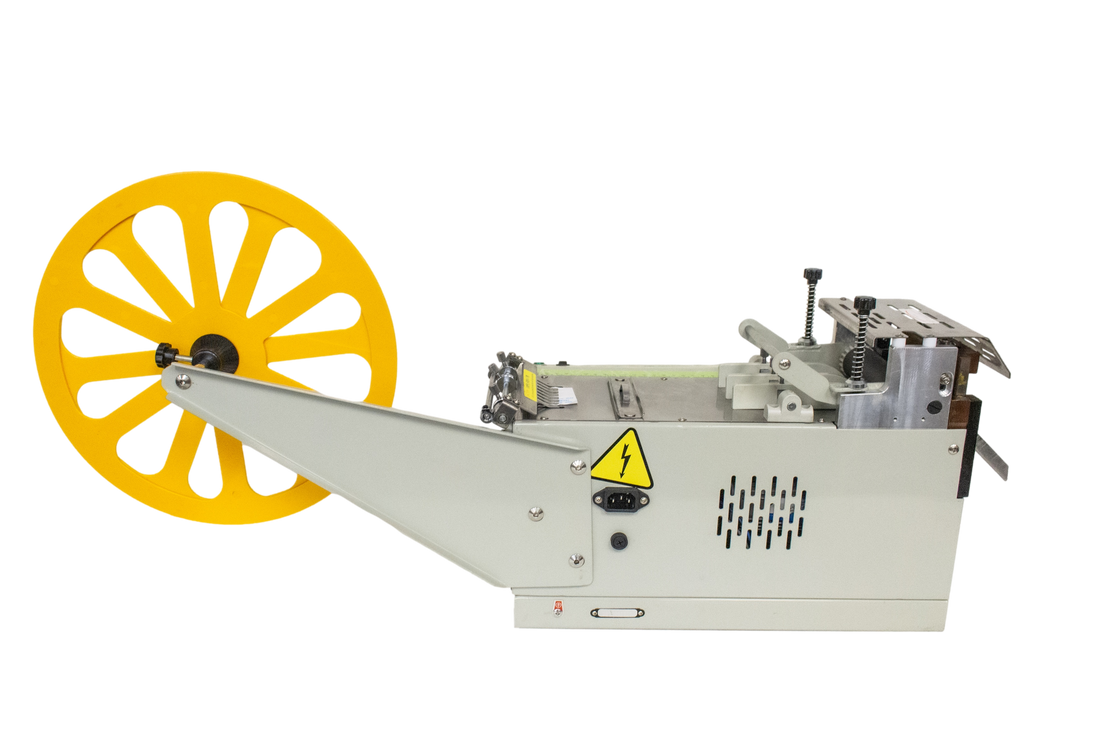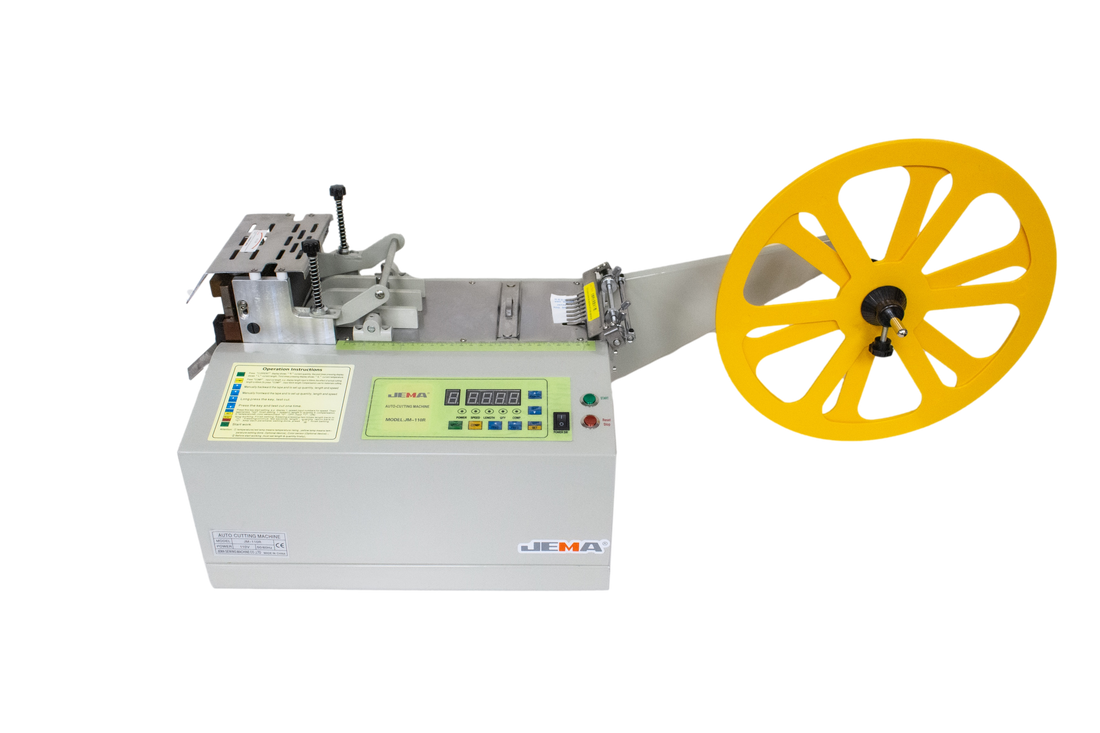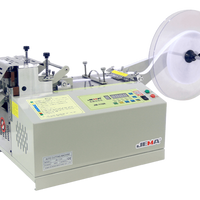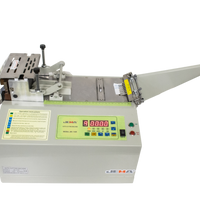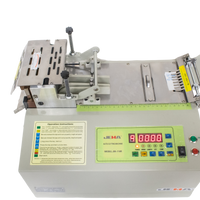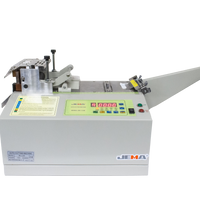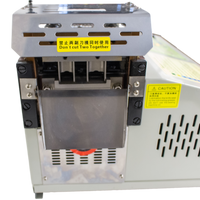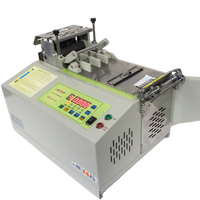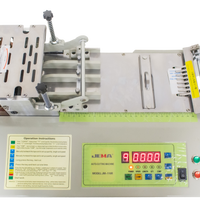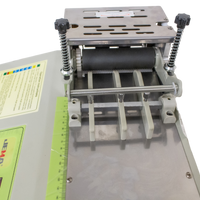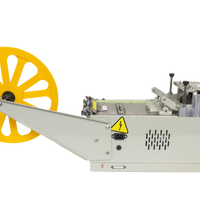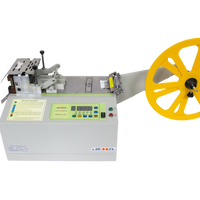 JM-110R NEW VERSION ROUND EDGE CUTTING MACHINE
Fully automatic round edge cutting machine, simple operation, wide application range and high cutting quality. It can cut rounded corners, chamfered corners and other shapes.
SPECIAL FEATURES:

HIGH-SPEED: IT CAN CUT 95PCS PER MINUTE(50MM LONG)
ACCURACY: ADOPT HIGH-ACCURACY STEPPING MOTOR DRIVE
CUTTING TYPE: CUTTING IS NEAT DUE TO USING A COLD CUTTER WHICH IS DURABLE BECAUSE THEY ARE MADE OF HIGH-SPEED STEEL.
AUTOMATIC OPERATION: IT WORKS AUTOMATICALLY ONLY BY SETTING SPEED-LENGTH QUANTITY AND TEMPERATURE. IT STOPS AUTOMATICALLY IF MATERIALS RUN OUT DURING OPERATION.
COMPENSATION: AFTER ACTUAL LENGTH DATA IS INPUTTED, ACCURATELY CUT OUT THE LENGTH TO MEET THE SYSTEM SETTINGS.
FAULT SELF-CHECK: CUTTING SENSOR ERROR, NO SUPPLY, THE ERROR CODE WILL SHOW ON THE SYSTEM PANEL DIRECTLY IF THE FAULT HAPPENED.
MEMORY: SET LENGTH, SET-QUANTITY & SET SPEED ARE NOT ERASED EVEN IF POWER IS OFF & ON
APPLICATIONS: VELCRO TAPES
model

Cutting length (mm)

Maximum cutting width (mm)

Cutting speed (p/min)

        

Maximum BLADE temperature

Voltage (v)

Rated power (kw)

Weight (kg)

JM-110R

20-9999

10-50

95

           N/A

110/220

0.26

17/22