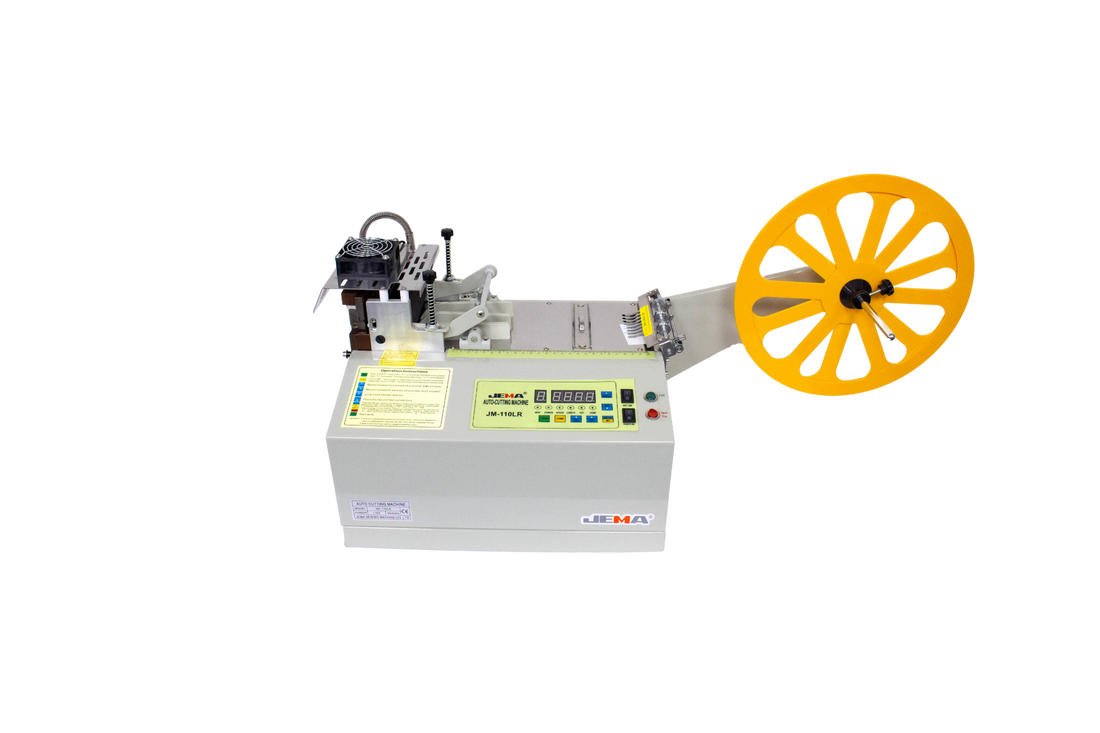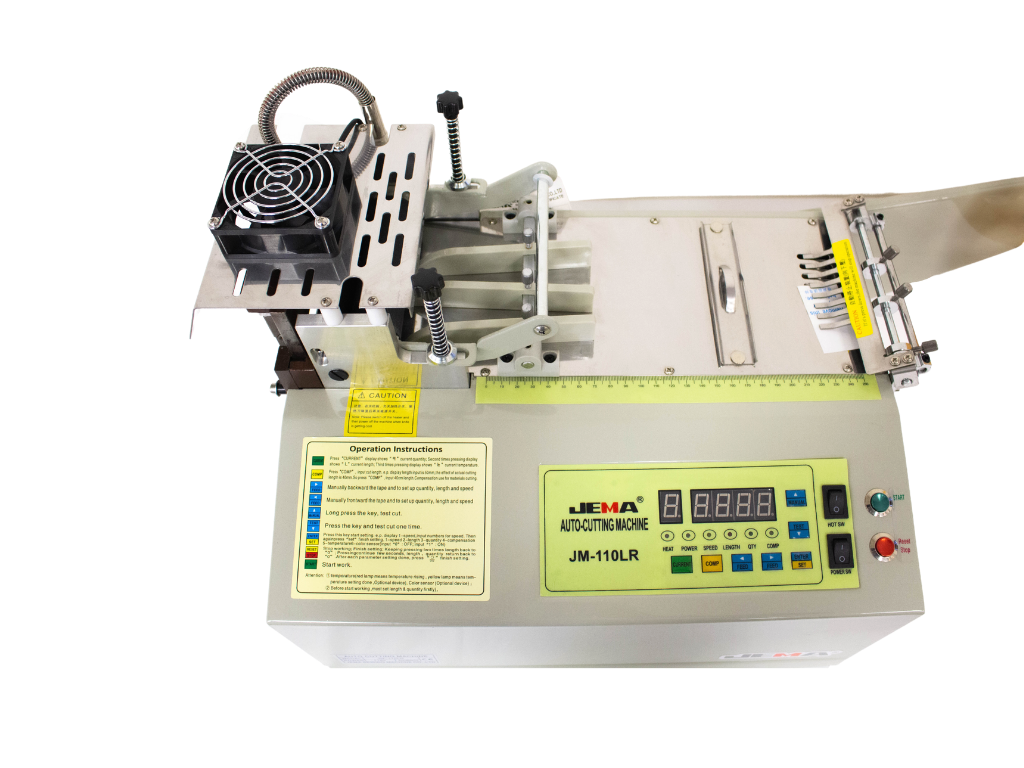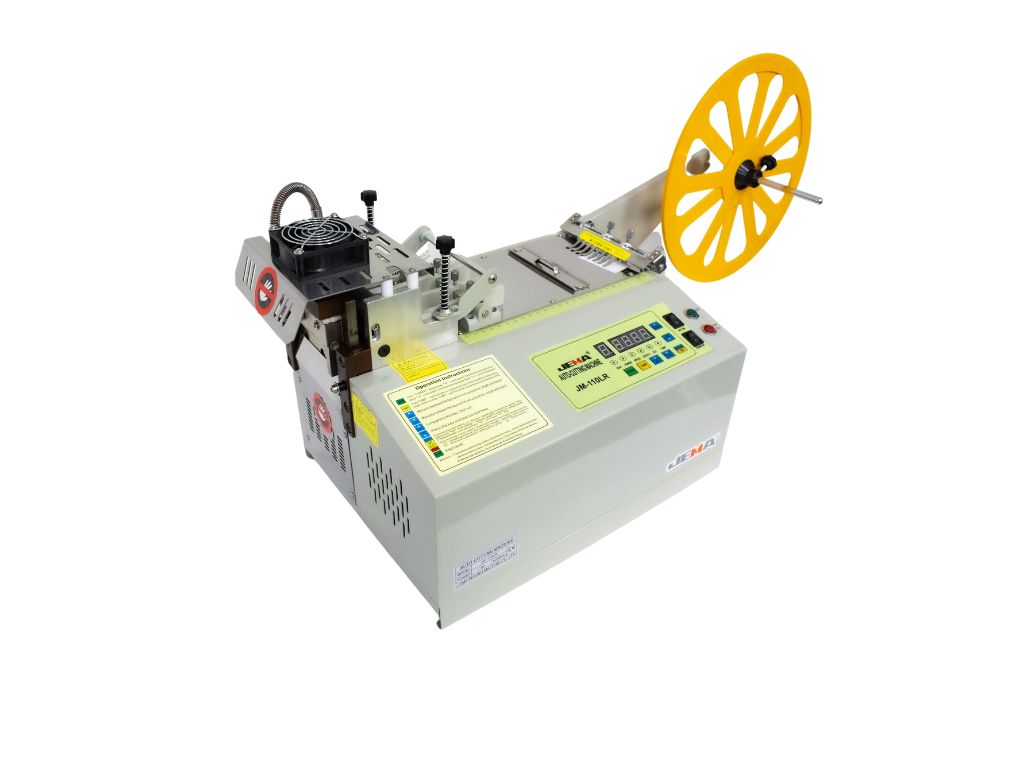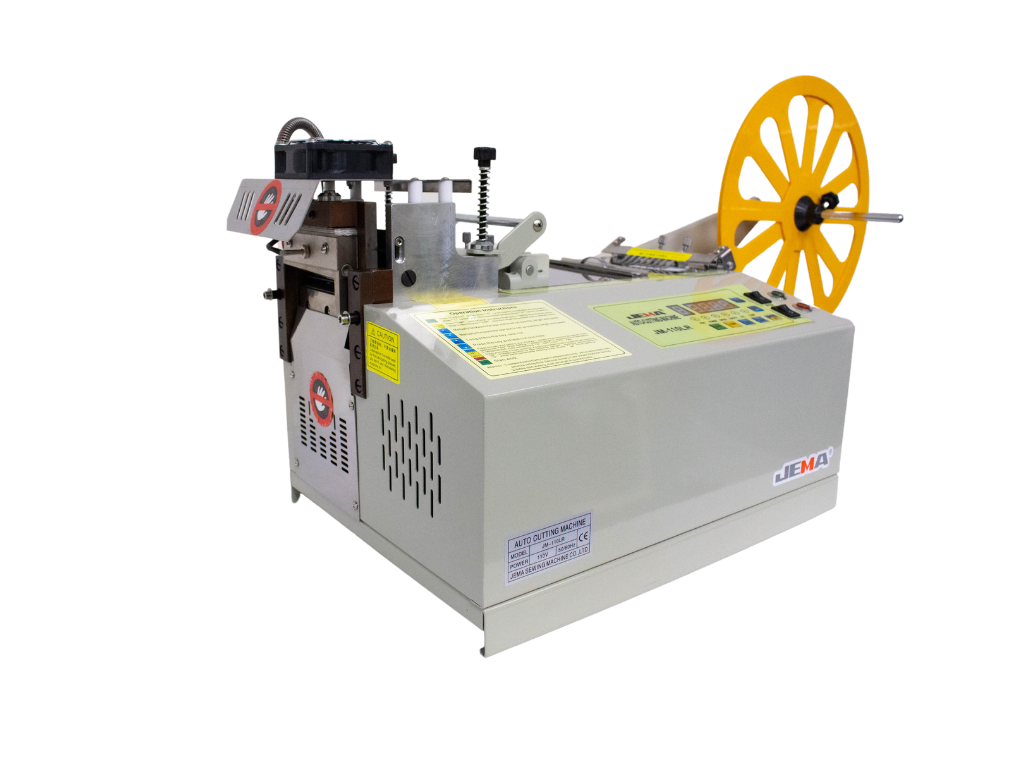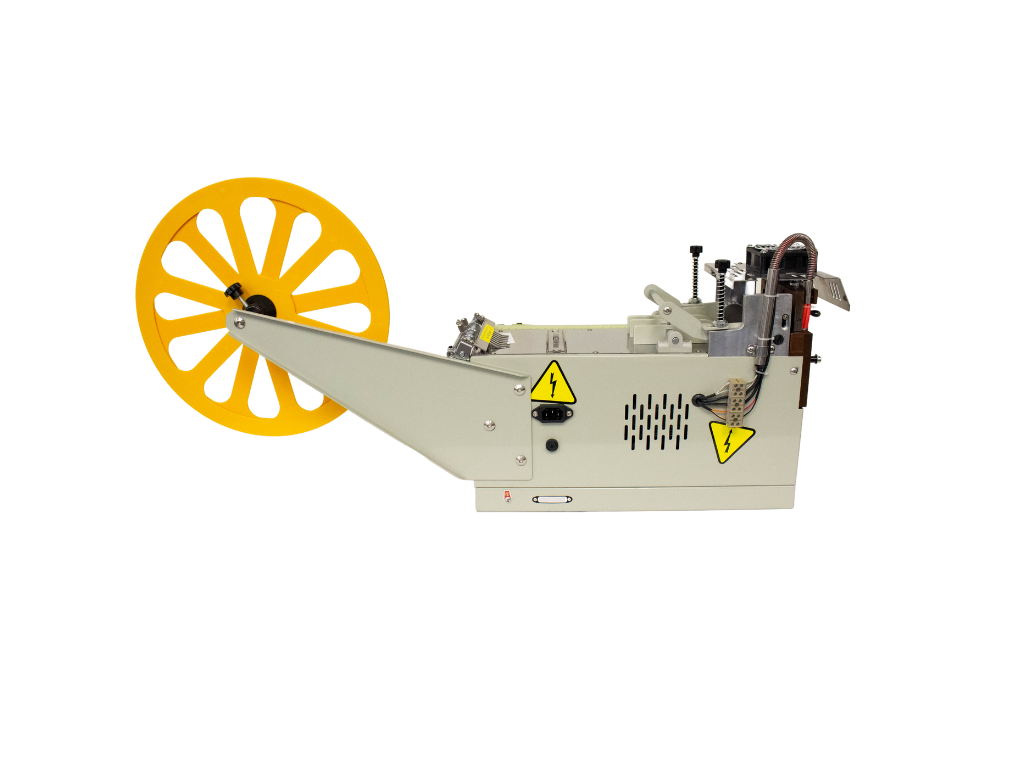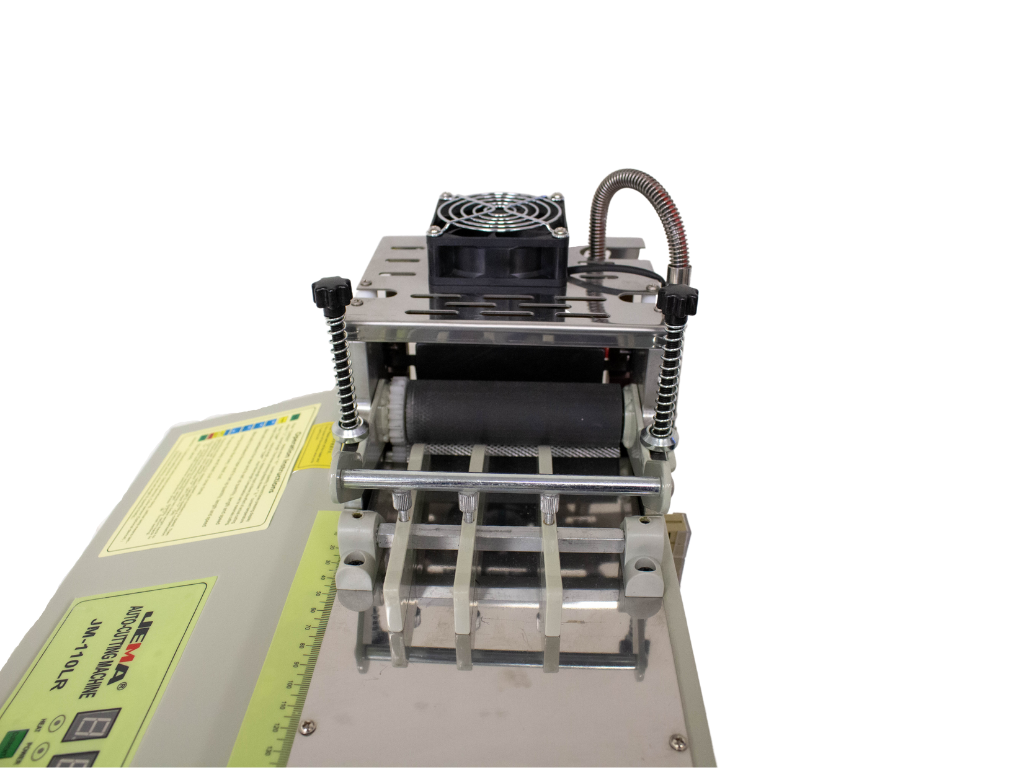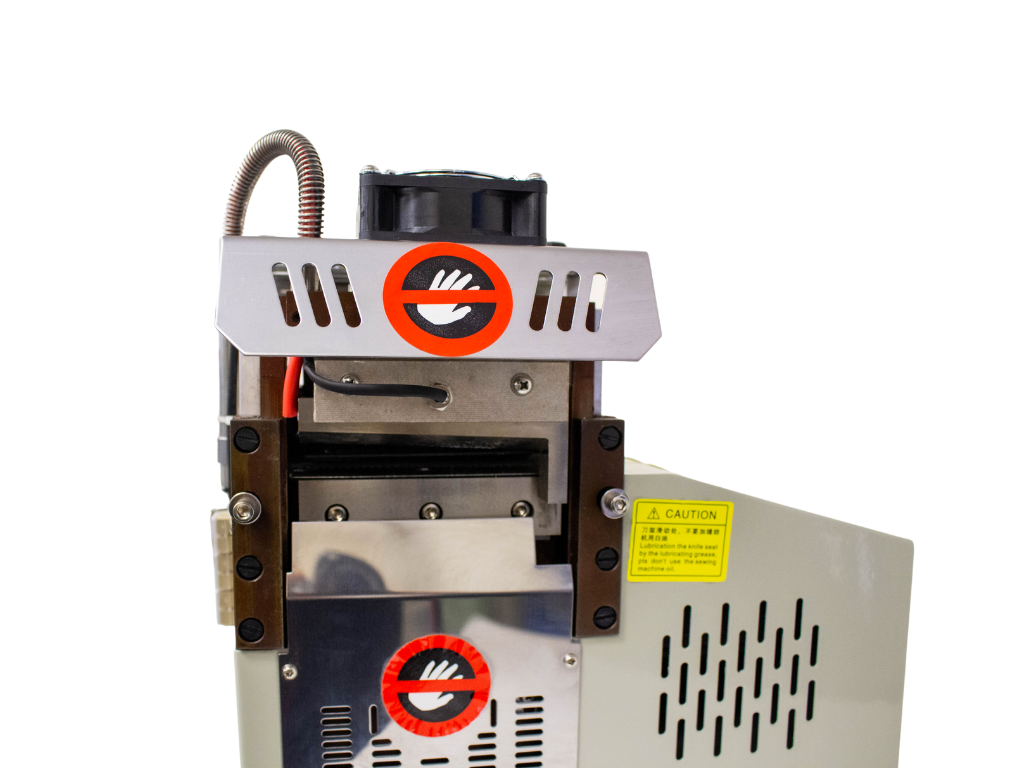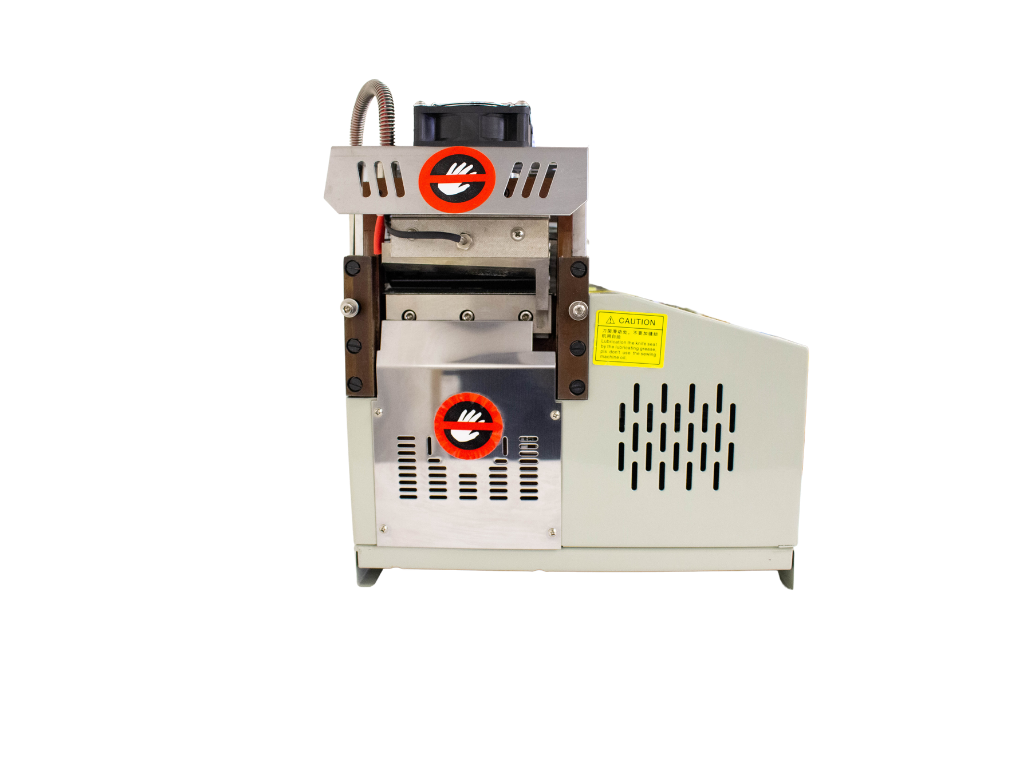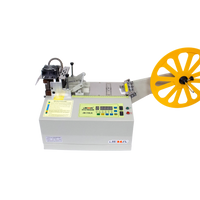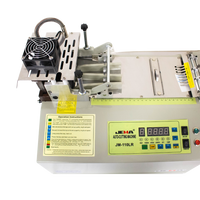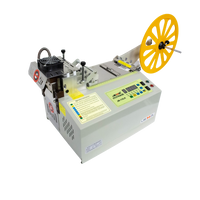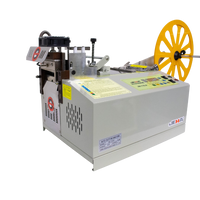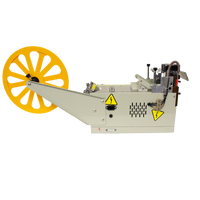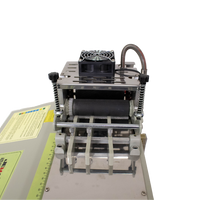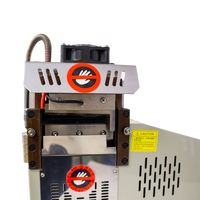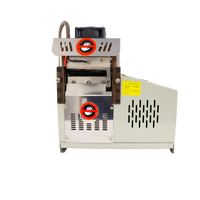 JM-110LR NEW VERSION HOT AND COLD AUTO CUTTING MACHINE
Fully automatic cutting, simple operation, wide application range, high cutting quality, cold and hot knives can be cut.
SPECIAL FEATURES:
high speed: 95 pieces can be cut per minute. (Take 50mm length as an example)
ACCURACY: ADOPT A HIGH-FREQUENCY STEPPING MOTOR DRIVE
CUTTING TYPE: MELTING AND CUTTING BY HOT KNIFE, WOVEN LABEL IS CUT NEATLY WITHOUT FRAYING AND INSTALLED WITH AN ANTI-STATIC ELECTRICITY DEVICE.
Automatic operation: IT WORKS AUTOMATICALLY ONLY BY SETTING SPEED LENGTH QUANTITY AND TEMPERATURE IT STOPS AUTOMATICALLY IF MATERIALS RUN OUT DURING OPERATION.
Compensation function: AFTER ACTUAL LENGTH DATA INPUTTED, ACCURATELY CUT OUT THE LENGTH MEET THE SYSTEM SETTINGS 
Fault self-check: CUTTING SENSOR ERROR, NO SUPPLY, THE ERROR CODE WILL SHOW ON THE SYSTEM PANEL DIRECTLY IF THE FAULT HAPPENED
memory: SET-LENGTH, SET QUANTITY AND SET-SPEED ARE NOT ERASED EVEN IF POWER OFF AND ON.
APPLICATIONS: BELT LOOP, BAG BAND, SHRINK TUBE, STRING, ELASTIC BAND, PLASTIC ZIPPER ETC.
| | | | | | | | | | | |
| --- | --- | --- | --- | --- | --- | --- | --- | --- | --- | --- |
| | | Maximum cutting width (mm) | | Maximum blade temperature | | | | | | |
| JM-110LR | | | | | | | | | | |