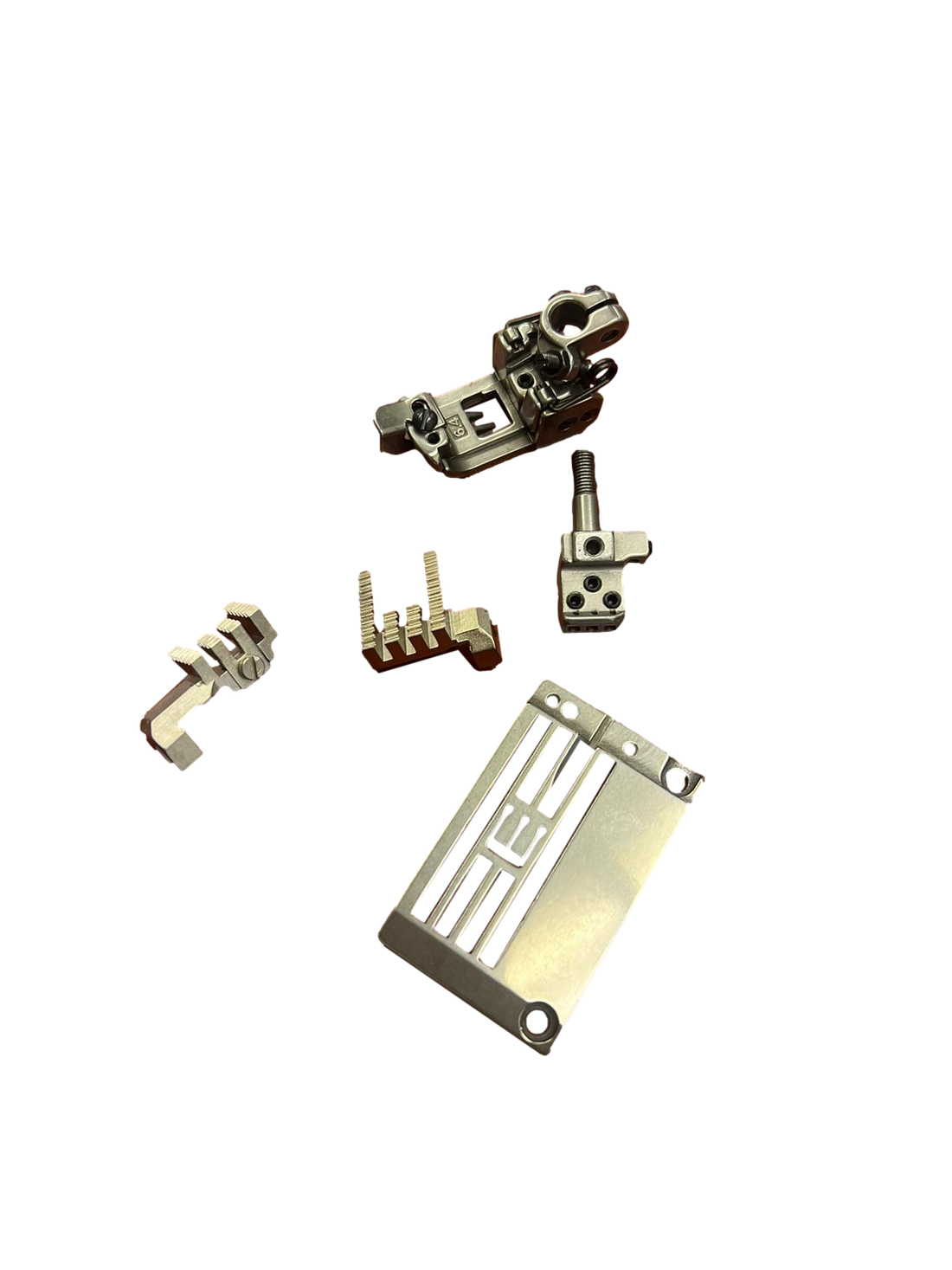 Complete needle guard set 6.4 for NT-L6800-D-7 coverstitch sewing machine
The Complete Needle Guard Set 6.4 for the NT-L6800-D-7 Coverstitch Sewing Machine is an accessory designed to modify the sewing machine's gauge to allow for wider stitching width.
This needle guard set includes components that enable the adjustment of the machine gauge, which refers to the distance between the needles in a cover stitch sewing machine. By installing this set, you can effectively increase the distance between the needles, allowing for wider stitching options.